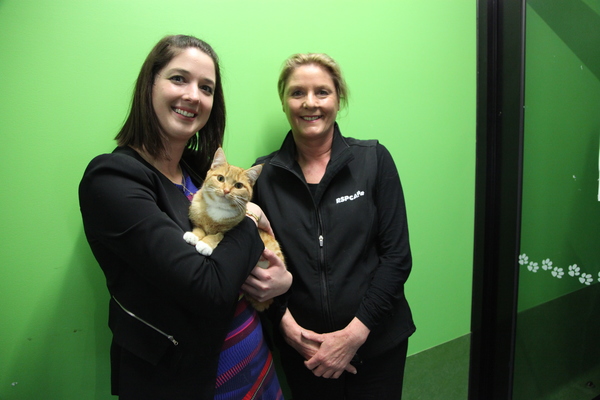 By Brendan Rees
From river rapids to mosquitoes, leeches and humid weather, there's nothing stopping a Casey mother and daughter from taking part in a nine-day fundraiser trek in an Indonesian jungle.
Tracey McPherson and her daughter Tegan McPherson will trek through Sumatra's last remaining tropical rainforest in RSPCA Victoria's 'Wild Walk' challenge.
The pair will hike through Gunung Leuser National Park – the last sanctuary of the Sumatran orangutan from the 7 – 9 September in their campaign to end animal cruelty.
They will be on the lookout for reclusive orangutans, gibbons, hornbills and other incredible creatures.
Tegan, who is head of operations at RSPCA Victoria, said she was slightly nervous but had always dreamed of seeing orangutans.
"I am sure it will be daunting to begin with but hopefully the relaxing sounds of the rainforest will be enough to ensure we get a good night's sleep," she said.
"I am just hoping to be able to push through the humidity. I think that's going to be the most different to conquer."
Tracey, who is a veterinary nurse team leader with RSPCA, said she hoped her fitness in riding her horse up to five days per week and walking her dog everyday would be enough for the challenge.
"Over the time we are trekking I am sure there will be lots to conquer with the terrain and humidity. Also the river rapids might prove challenging as well," Tracey said.
Tegan said she had never thrown herself in a jungle before apart from a nine day trek in high school, "but that's about it."
"I have no doubt this will be very different. I was a lot fitter in my high school days," she added.
During their expedition, they will visit the Sumatran Orangutan Conservation Programme whose vision is to prevent the extinction of the Sumatran orangutan.
"It just seemed like too good an opportunity to refuse," Tegan said.
She added: "Every day I see the impact that donations have on the lives of animals desperately in need of vet treatment, a loving home, or even someone to fight justice on their behalf.
"I'm very proud to be part of a journey that will help raise money to continue that."
So far they have raised $6,142.57.
To donate visit: https://rspca-victoria-sumatra2019.everydayhero.com/au/team-mcpherson