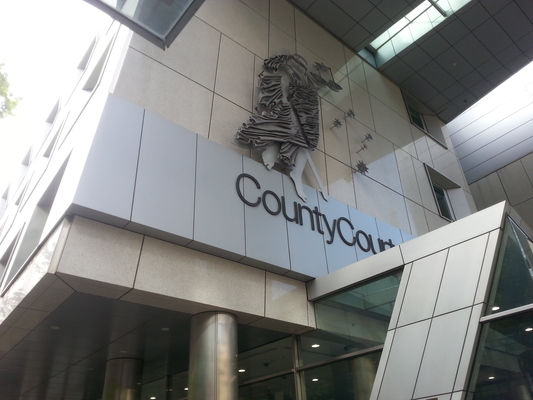 By Brendan Rees
A Narre Warren woman on a disability pension who tried to swindle thousands of dollars from a lover she met on an online dating site has avoided jail.

Beatrice Hinton pleaded guilty to one charge of blackmail in the Victorian County Court sitting in Melbourne on 6 September.

The 61-year-old's "wicked conduct" began when she threatened to falsely report her online lover to police for raping her if he didn't hand over $30,000 in January 2018, the court heard.

Within a week of meeting the man, Hinton asked the man to marry him because she did not want to have sex before marriage.Over the next month, the pair continued text messaging and met for consensual sex.

But things became sour when Hinton asked to borrow $20,000 from him to cover legal fees in selling a house overseas, Judge Felicity Hampel said.

When he refused, the demands continued. She then asked the victim to deposit $6,000 into her bank account which he again refused, the court heard.

The court was told Hinton, who migrated to Australia from Kuwait, then threatened the man she had a doctor's report about their sexual encounters.

At this point, she gave her lover one last option to transfer her the money by the next morning or otherwise be reported to police, the court heard.

When this attempt failed, Hinton used a former lover whom she met online to help her with her demands. This time, $30,000. 

Judge Hampel said the case "remained unexplained" as to why she procured the man purportedly known as 'Joe' to help her make demands after he had fleeced her of $243,000 three years ago.
When she was interviewed by police she "frankly admitted demanding money from him," Judge Hampel said.
In her sentencing remarks, Judge Hampel said: "This shameful, disgraceful and wicked conduct."
"It undermines the right for victims of sexual offences to be treated with trust and respect when they come forward and make allegations of rape."

She added: "What you did must be condemned and denounced in the strongest of terms."

The court heard Hinton was living in Dubai when met her husband but after his death in 2013 she suffered "loneliness and isolation".

Hinton later learned she had been swindled of joint assets in India after his death.

The court also heard Hinton had lost more than $260,000 to online scammers overseas including one from an online dating site.
As a result, this left her "poor and vulnerable," Judge Hampel said."You demanded money from your victim out of a desire to benefit yourself," Judge Hampel said.

In sentencing, Judge Hampel took into account her age, previous good character, depression and unlikeliness to offend again.
She was sentenced to a two-year community corrections order.