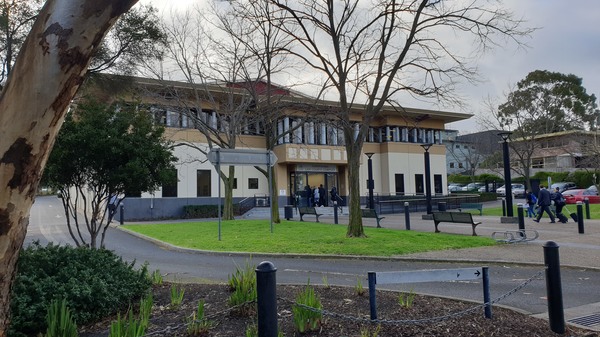 By Cam Lucadou-Wells
An Officer man is fighting against charges of receiving more than $70,000 from four customers while purporting to be a licensed conveyancer in 2016-'18.
Hans Eric Richmond, 69, of Officer, was alleged to have acted as a conveyancer despite his conveyancing licence being cancelled by the Business Licensing Authority in 2013, a court heard.
He is pleading not guilty to five counts of obtaining property by deception and one charge of theft brought by Victoria Police.
Mr Richmond also contests eight charges from Consumer Affairs Victoria for allegedly working as an unlicensed conveyancer and representing himself as licensed to four clients.
The alleged transactions relate to properties in Conway Court, Hampton Park; Alexine Street, Officer; Inspiration Circuit, Pakenham, and Batesford Road, Cheltenham.
Mr Richmond, who represented himself, told Dandenong Magistrates' Court on 8 October that the allegations were "unjust" and "baseless".
He had undertaken "administrative work", rather than conveyancing or "legal work", he argued.
On the police charges, Mr Richmond said the transactions were authorised by his four customers.
"I've been 40-plus years in Australia. I haven't done any unlawful work or broken any laws."
Mr Richmond was repeatedly asked by magistrate Jack Vandersteen if he'd sought legal advice given he faced potential jail if found guilty.
"I don't need it," Mr Richmond said.
He added that he was unemployed and couldn't afford a lawyer.
Listing several health issues, he told the court that he faced extra pressure contesting two sets of prosecutors at the same time.
In setting the case down for a hearing, Mr Vandersteen found Mr Richmond was intelligent, articulate and understanding of the legal and factual issues.
Mr Vandersteen said Mr Richmond felt overwhelmed but "not to such a level that it would be unfair for (the two prosecutions) being heard together".
Mr Richmond was bailed to appear at a contest hearing at Dandenong Magistrates' Court on 11 February 2020.