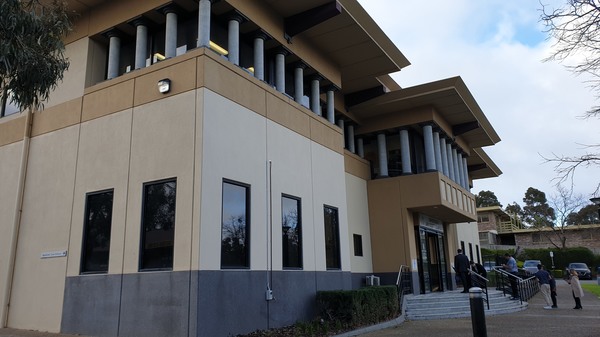 By Cam Lucadou-Wells
An animal rescuer has pleaded guilty to threatening to post intimate pictures of her ex-partner onto the Internet.
The 31-year-old mother, who tends to about 50 injured animals, originally faced a charge of posting an explicit image on her Tinder account – which was emailed as a screenshot to the victim.
She threatened to send images to the victim's friends, Dandenong Magistrates' Court was told on 12 November.
The victim reported the matter to Narre Warren police, fearing the pictures were published to the community at large.
Police told the court that this couldn't be proven – though the image was uploaded to a Tinder account.
Magistrate Jack Vandersteen noted proof was "increasingly difficult", given the offence occurred in July 2018.
The accused's emails also were in persistent breach of an intervention order. At the time, her mobile number had been blocked by the ex-partner.
Defence lawyer Siva Kandasamy said the accused and victim's four-month relationship descended into acrimony.
The accused had been harassed by the complainant and sought an intervention order – but the victim had applied for one first, he told the court.
Mr Kandasamy said the accused had had her house broken into as part of the "harassment".
"In response she sent these emails. They were emails directing her to stop and allowing her to continue her life.
"I advised her that she should have got an intervention order."
Mr Vandersteen said the accused had acted to embarrass and humiliate her ex-partner.
"You just can't do this – it doesn't matter what the circumstances are."
He noted that since the emails, the woman had been fined $1200 by Melbourne Magistrates' Court for two assaults.
Noting her limited income, he convicted and placed her on an 18-month good behaviour bond.