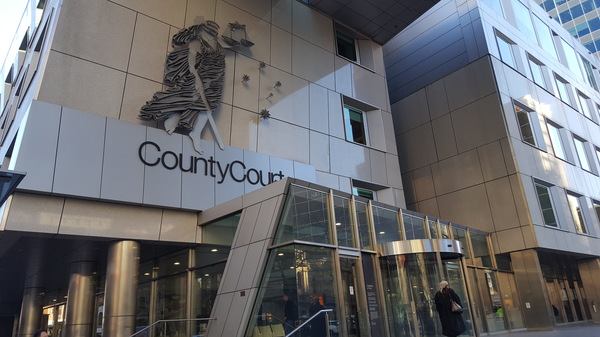 By Brendan Rees
A Hampton Park man who channelled cash to an American fighting for Islamic State in Syria has avoided a further jail term.
Isa Kocoglu, 45, pleaded guilty to two charges of sending money to an IS fighter engaging in hostile activities in Syria during a Victoria County Court sitting in Melbourne on 8 November.
The court heard Kocoglu used PayPal to send AU $2,610 and US $103.07 in 2014 to help American John Georgelas maintain his propaganda website – "a forum to promote and support IS".
Judge Gregory Lyon said Kocoglu, a father and disability pensioner due to his depression and obesity, was the administrator of a restricted Facebook group named 'We Hear, We Obey'. Kocoglu "enforced the rules of the group" to post material of Georgelos and to actively seek donations, the court heard.
Through the Facebook page, Kocoglu also encouraged others to "keep an open mind about IS".
Judge Lyon said: "Although this is serious offending, this is not the most serious example of this type of offending".
Australian Federal Police (AFP) raided Kocoglu's Hampton Park home in June, 2016, where officers seized hard-drives, computers, SD cards and a USB stick, which contained material associated with violent extremism and advocating IS as well information relating to discussions of the Sydney Lindt cafe siege, the court heard.
A recorded interview with AFP officers revealed Kocoglu "did not accept full responsibility or demonstrate insight into the criminal nature" of his offending, the judge said.Kocoglu, who also has bipolar, spent 31 days in custody after his arrest and later complied with stringent bail conditions for three years including a "considerable restriction" on his use of internet and a prohibition of social media as well as reporting daily to the police.
Judge Lyon said he believed Kocoglu "wasn't planning any terrorist activity in Australia" but it "cannot be ignored that your interest in extreme violence and the work of these organisations dated back before your offending as far back as the year 2005".
Kocoglu completed Year 11 in Australia before going on to finish his education in Turkey. He started an Arabic theology degree but not complete it.
He returned to Australia and worked in call centres and factories but was unemployed for about 10 to 12 years.
The deaths of one of Kocoglu's young twin sons in 2011 due to a house fire sparked depression and more time online "examining his faith and Islamic ideas," the court heard.
His defence council argued Kocoglu was remorseful, deracialised, and had good prospects of rehabilitation.
In sentencing Judge Lyon said: "It is important to note that you have not committed any further offence in the last five years and you are a person who is previously without prior convictions".
"I was told that since your arrest … you have suffered insults, disparagement, and constant isolation in your local community," Judge Lyon said.
"I have decided it is not in the interest of justice that you return to prison."
Judge Lyon released Kocoglu on a 12-month recognisance order and ordered him to pay $500 and be of good behaviour for one year.