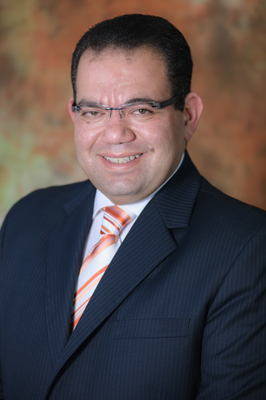 By Cam Lucadou-Wells
Two City of Casey councillors allegedly received about $1.2 million from property developer John Woodman and associated companies, an anti-corruption hearing has been told.
Cr Sam Aziz took close to $900,000 and Cr Geoff Ablett more than $330,000, counsel assisting Michael Tovey QC told the IBAC Operation Sandon inquiry in his opening address on 18 November.
Cr Aziz – "one witness who is of obvious interest" – may not appear at the hearing.
He had allegedly put his house on the market and sold it soon after being served a search warrant, the hearing was told.
The 'mayor emeritus' had not yet returned since flying out to Egypt "some four or five weeks ago", Mr Tovey said.
"And we are unaware as to if and when he might be returning."
IBAC has since placed a restraining order on the proceeds of that house sale, Mr Tovey said.
He said that Cr Ablett and Cr Amanda Stapledon allegedly received "significant donations" to their 2014 state election campaigns from Woodman's company Watsons Pty Ltd.
They had stood as Liberal candidates during the election.
In evidence, Mr Woodman also named former Casey mayor and ex-state Liberal MP Lorraine Wreford as a "lobbyist" for him since January.
The IBAC investigation will focus on corruption involving Casey councillors and property developers, particularly three planning issues, Mr Tovey said.
They are the Amendment C219 rezoning of land in Cranbourne West, the H3 intersection in Hall Road, Cranbourne West, and the Pavilion Estate.
"The concern is whether the (planning) process has actually or potentially been corrupted or compromised by councillors being influenced by close undisclosed relationships with developers and their representatives, and on occasion the receipt of financial or other benefits," Mr Tovey said.
Witnesses would include other councillors, council officers, planning lobbyists and consultants, Mr Tovey said.
In evidence, Mr Woodman said he'd last spoken to Cr Aziz "Sunday week ago" while Cr Aziz was overseas.
"I believe, sir, that he's coming back," Mr Woodman said.
Initially he said he didn't know when. Under further questioning, he said Cr Aziz may have been coming back "last Sunday".
He told the inquiry that in January, he'd hired Cr Aziz as a consultant for $25,000 a month over two years as a smart cities adviser.
It was in relation to Wolfdene seeking the rezoning of land in Little River in Melbourne's west.
He'd paid Cr Aziz $250,000 over the past 10 months due to his "expertise" in trying to implement smart cities technology in Casey and him undertaking a PhD in the field.
Ms Wreford acted as courier for Mr Woodman, delivering $2000 cash a month in "miscellaneous expenses" to Cr Aziz.
The payments stopped "two weeks ago". Mr Woodman said it was mainly due to learning that Cr Aziz's purported PhD application had not gone through.
Mr Woodman said that he'd spoken to Cr Aziz about 10 times in the past 10 years – about seven of them related to council matters.
He said there was "not always" a council officer present in their council-related discussions.
Mr Woodman described himself as working as a "consultant" to Wolfdene – a development company part-owned by his son Heath.
Wolfdene was involved in the Pavilion, East, Elysian and Brompton Lodge estates in City of Casey, he said.
Mr Woodman denied he'd lobbied councillors to promote Wolfdene's interests.
The hearings continue.