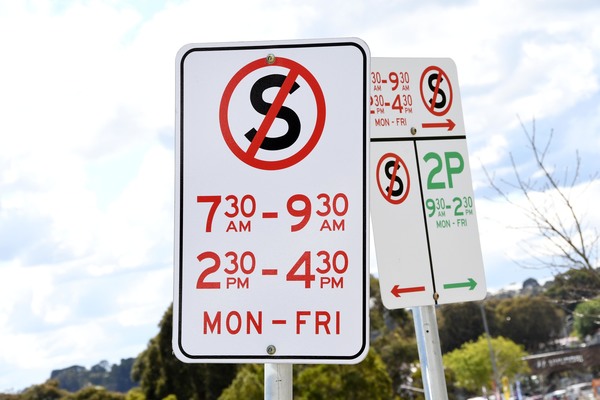 By Brendan Rees
A Berwick resident is calling on Casey Council to take action along notorious Kangan Drive which he says has become "dreadful" at peak hour times.
Graham Jackson said traffic was worsening and took aim at council for their "poor engineering" and "illegal traffic movements" at the Soldiers Road, Bryn Mawr Boulevard and Kangan Drive roundabout.
Mr Jackson says the typography at the roundabout caused drivers on Kangan Drive "to come to a stop, or near a stop, before they are able to assess the traffic on their right".
He said drivers approaching south on Soldiers Road "bullied their way through" the roundabout by seeking "an uninterrupted passage through the roundabout by approaching at speed".
He also said residents of a retirement village on Kangan Drive were restricted in their ability to enter or leave the village because of peak hour congestion.
Mr Jackson wrote a letter to council outlining his concerns but was disappointed in their response in what he says council had been "doing, or has done" but "nothing" of what they "intend to do with the problem" of traffic congestion.
Casey Council's manager of city and asset planning Keri New said council continued to advocate on behalf of the community to reduce congestion in Casey – which has resulted in the State and Federal Governments provided over $1 billion in transport commitments.
"We are aware of the traffic issues along these roads in Berwick, and look forward to seeing improved outcomes for the local community as a result of funding commitments from the State Government," Ms New said.
"Several of these commitments will improve traffic safety and flow for commuters and residents, including improving the transport network efficiency along Soldiers Road and Kangan Drive.
To improve traffic flow on Kangan Drive approaching the Clyde Road intersection, Ms New said council officers have installed peak time no stopping restrictions to "fully utilise the two travel lanes for vehicles approaching the Clyde Road intersection."
In relation to the round-about at the intersection of Kangan Drive and Bryn Mawr Boulevard, council says the sight distance available on all four approaches of this roundabout is in accordance with relevant engineering guidelines.
Ms New said Victoria Police was aware of the illegal traffic movements at this roundabout and based on their risk assessment/recommendation, the school crossing on Bryn Mawr Boulevard was relocated by a car length to reduce incidents of vehicles inadvertently blocking the circulation roadway.
These works were undertaken prior to term two 2018.
"Although arterial roads and public transport planning are not directly under City of Casey's jurisdiction, Council will continue to be relentless in advocating on behalf of its community to improve congestion in Casey," Ms New said.