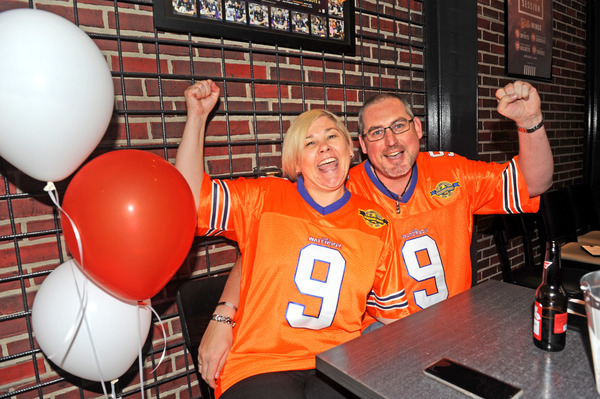 By Brendan Rees
It may have been 8.30 in the morning but NFL fans descended in their numbers at Narre Warren's Sporting Globe Bar and Grill, engrossed by the Super Bowl spectacle.
And to celebrate in style, the venue hosted a street party for Aussies to indulge in America's favourite past time on Monday 3 February.
There was an exclusive all-American food menu featuring burritos, burgers, Buffalo wings and Budweiser buckets available.
The bar opened at 8am, live streaming the big game from 10.30am onwards on all of the screens.
It may not be Australian, but the Super Bowl is becoming a must-see in Aussie households with many of them searching for the perfect viewing sport.
Across Australia, more than 380,000 people tuned in to watch the game and half-time performance while 25,000 bottles of Budweiser almost 30,000 wings were consumed at The Sporting Globe locations nationwide.
Fans at the Narre Warren venue donned football jerseys behind buckets of beers and towers of wings to watch the Kansas City Chiefs defeat the San Francisco 49ers.