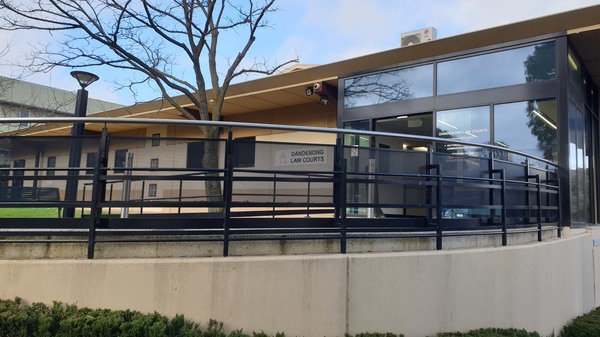 By Cam Lucadou-Wells
A 25-year-old Cranbourne North man has applied for bail after being accused of drug trafficking while on bail.
Jarryd Scott had been allegedly intercepted in a Camry with a co-accused woman and a "large amount of differing drugs" at a servo on Overland Drive, Narre Warren just after midnight on 11 February, police told Dandenong Magistrates' Court.
Police say they seized 10 mL of 1, 4 butanediol, 13 milligrams of meth, a phone and $1935 cash from the woman.
A 'vanilla essence' bottle containing 120 mL of 1,4 butanediol was also found in the car, , Victoria Police remand liaison officer Sergeant Will Harvey told the court.
In the car's back seat, police allegedly seized Scott's bum bag containing a deal bag of 0.2 milligrams of ice, two blister packs of prescription tablets and a folding knife.
Scott, who was an unlicensed driver, did not comment to police questions, the court heard.
He had been on bail at the time for an alleged armed robbery in Clarendon Street Cranbourne on 27 July.
The victim had arranged to supply cannabis to Scott and two co-offenders, Sgt Harvey said.
At the rendezvous, Scott allegedly opened the victim's car door, punched him in the face, held a knife to his throat and searched his pockets.
After being charged with armed robbery, Scott was bailed on CISP support, a night curfew, daily reporting to police and other strict conditions but failed to appear at court on 31 October.
He was arrested on warrant and bailed a second time – this time from a police station – to appear at Dandenong Magistrates' Court on 28 February.
After his latest arrest, Scott told the court that the lack of strict bail conditions on the second occasion led to him re-offending.
"With strict conditions, I won't reoffend again.
"Curfews or what-not could get me a better place in life."
He said he may be offered to return to a brick-laying job if bailed.
In opposing bail, Sgt Harvey said the unemployed man would continue to traffick and use drugs, and drive unlicensed if released.
The co-accused woman had pleaded guilty to drug charges, and was set for sentencing at Dandenong Magistrates' Court on 12 February, he said.
Magistrate Suzette Dootjes told Scott that "it's apparent even if there are no (bail) conditions that any re-offending will be a breach of your bail".
Ms Dootjes adjourned the bail hearing for 12 February, seeking a CISP assessment for Scott.