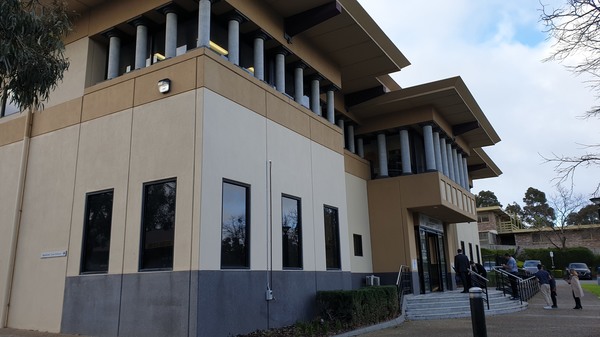 By Cam Lucadou-Wells
A Clyde North man accused of two aggravated burglaries in which he threatened residents with weapons has been granted bail on his second try.
Rawlin Laile, 26, had been accused of wielding a pole-like weapon at a resident who chased him from a home garage in Albrecht Avenue, Berwick.
He'd also allegedly threatened a resident with a hammer during a home break-in in Narre Warren South.
Laile had denied involvement to police, claiming he'd been sleeping outside Trios Sports Club using his backpack as a pillow at the time of the burglaries, the court heard.
He woke up the next day to find his bag and shoes were stolen, he allegedly told police.
Laile had previously failed to meet the 'exceptional circumstances' test for bail at a hearing before Dandenong magistrate Costas Kilias on 21 January.
In a re-hearing on 11 February, Mr Kilias granted bail after Laile was recommended for CISP support as well as offering a bail address in across-town Hoppers Crossing.
Mr Kilias said Laile's treatment under CISP was an important factor, after he'd been 'detoxifying' for 21 days in remand.
Laile's lack of priors, his youthfulness, his confined period of offending and lack of history of failing to attend court were also factors for his release.
Mr Kilias noted Laile had since gained back the support of family and friends.
If Laile was not released, it was a "live possibility" that he'd be locked up for longer than his sentence.
Mr Kilias said he suspected Laile would be found guilty, dismissing identification doubts raised by a defence lawyer.
The bail conditions included reporting twice-a-week to police, not to use drugs, a night curfew, not to leave Victoria or Australia, and to comply with CISP.
Laile was bailed to appear at a mention hearing at Dandenong Magistrates' Court on 18 March.