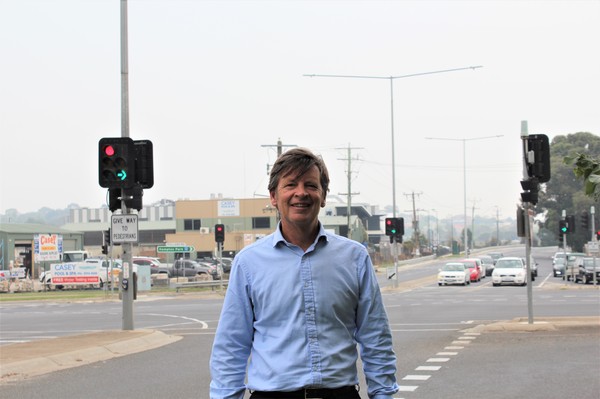 By Brendan Rees
A busy intersection in Narre Warren is getting a much-anticipated safety upgrade.
Narre Warren North MP Luke Donnellan announced safety improvement will take place at the Saxonwood Drive/Fullard Road and Narre Warren-Cranbourne Road intersection in late February
The $693,000 upgrade due to be completed mid-April includes:
• Programming improvements for vehicles turning right into Narre Warren-Cranbourne Road from Saxonwood Drive and Fullard Road to help them travel through the intersection safely.
• A staged pedestrian crossing on the north during peak periods to help people to cross the road safely.
• Resurfacing the asphalt pavement at the intersection and along Narre Warren-Cranbourne Road and widening the centre median along Narre Warren-Cranbourne Road.
These upgrades will improve safety for drivers and pedestrians that utilise this intersection.
Mr Donnellan this was an important intersection servicing important businesses and residents.
"This upgrade will improve safety, helping drivers and pedestrians get where they need to go," he said.
Safety improvements are set to take place at the intersection of Saxonwood Drive and Fullard Road with the Narre Warren-Cranbourne Road in Narre Warren