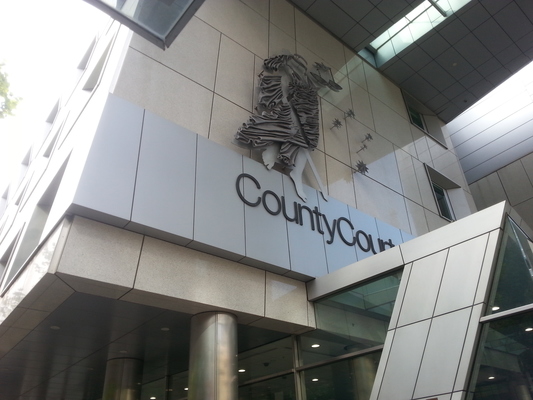 By Brendan Rees
A south-east developer has been fined $125,000 after exposing workers to "well known risks" at a Narre Warren building site.
Mainline Developments Pty Ltd pleaded guilty to four charges including failing to comply with an improvement notice in the Victorian County Court sitting on 31 January.
The company, which faced fines of more than a $1 million, had been building 28 double storey and three single storey townhouses at 52-62 Tinks Road, Narre Warren in early 2018.
However, during a number of visits by WorkSafe inspectors between January and March, 2018, workers were found to be exposed to a number of risks "which ought to have been controlled".
In sentencing, Judge Kevin Doyle said: "It was reasonably practicable for the company to reduce the risk of injury by providing a safe work method statement before work commenced".
The offending began when inspectors attended the site on 15 January, 2018, where workers were observed undertaking work on the first floor of townhouses "with no controls in place" to prevent them falling.
An improvement noticed was issued in relation to risk of fall from height.
Just over a week later, inspectors returned and found the noticed had been complied with, but they observed a man undertaking painting duties on the first floor of a townhouse without fall protection – and was "directed to get down", the court was told.
Inspectors also found "inadequate" timber railing and edge protection – exposing workers to a three metre falls, and a further notice was issued.
The court heard on 1 February, 2018, a plumber was found on a roof without fall protection while another was found standing on scaffolding with missing planks and was also "directed to get down from the roof".
In further inspections, a truck was observed reversing into the worksite "unassisted" despite the risk of "high volume, single lane road with heavy traffic".
The site also had "untidy housekeeping" including no lunch room or clean drinking water being provided as well as an inadequate supply of bins, and an unhygienic toilet which could not be flushed.
There also wasn't a fridge or hand washing unit onsite, and electrical equipment was not "tagged or tested" – creating a "risk of serious injury or death resulting from electrical shock," Judge Doyle said.
In the prosecutions submission, Judge Doyle said the company's breaches "clearly have the potential to result in death or serious injury".
In his sentencing remarks, Judge Doyle said: "I'm not of the view that Mainline was a company that disregarded safety issues generally, however in my view in relation to this worksite there were no specific safe systems of work in place other than the traffic management plan."
"The breaches in relation to fall protection have the potential to result in serious injury or death and that the occurrence of such an incident was reasonably likely".