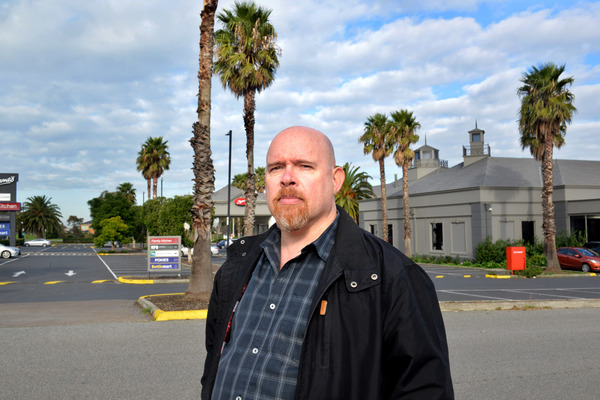 By Brendan Rees
Casey residents are preparing to do battle over plans for 100 poker machines to be installed at proposed $36 million hotel in Clyde North.
Casey Council is also opposing the pokies bid which says will result in a negative impact on the community if the application by Castello Daisey's Hotel is approved.
The proposal, which has attracted 60 objections, will be considered when a Victorian Commission for Gambling and Liquor Regulation (VCGLR) hearing takes place on 3 March.
The hotel has been earmarked at a vacant site at 1-59 Matterhorn Drive, Clyde North and estimated to rake in $9.8 million in the first 12 months of operation.
It will offer a 10-pin bowling complex, a bistro, a sports bar with TAB, function rooms, a beer garden, a kids' play room, a cafe, alfresco dining terrace, a virtual entertainment and E-sports area, and a gaming lounge with 100 pokies machines. It also proposes to have a 42 room motel at a later stage.
At its January meeting, then Casey councillors resolved to oppose the application and has since made a submission to the VCGLR.
"We are naturally concerned about gambling losses being experienced by Casey residents and advocate that the State Government extend a cap that limits the number of EGMs (Electronic Gaming Machines) across the municipality," Casey Council manager of growth and investment Kathryn Seirlis said.
"A city-wide cap would provide certainty to the remaining parts of Casey to keep the EGM density consistent across the Local Government Area," Ms Seirlis said.
Among those to have submitted an objection to council is the Cranbourne Information and Support Service Inc (CISS).
While it welcomed an entertainment precinct for the community, the executive officer of CISS, Leanne Petrides said "we do not welcome the poker machines as there are already 290 Electronic Gaming Machines available for people to use within an 8.5 kilometre radius of the proposed site".
Ms Petrides said the hundreds of thousands of dollars lost from pokies each week will have social impacts to families in an area "where many people are already struggling to make ends meet".
However Castello Daisey's Hotel argues the proposed hotel will not be detrimental to the well-being of the community – as the "primary catchment around the venue does not present as an area that is undergoing extreme socio-economic hardship," it said in a statement to VCGLR.
Tim Costello, the Alliance for Gambling Reform's chief advocate, expressed his content in Casey Council lodging an objection with the Commission, saying "pokies dens are designed to fleece people regardless of socio-economic background or geography".
In his application to the VCGLR, the CEO of Castello Group Giuseppe Giustiniano, said the proposed hotel would be one of the largest hospitality and entertainment hotels "ever built in Australia".
"On a smaller scale, with the exception of Berwick Springs, there are no family friendly entertainment venues within a 5km radius of the proposed location for the hotel, Mr Giustiniano said in a witness statement lodged with the VCGLR.
Meanwhile, Berwick man Tom Cummings, an anti-pokies crusader, said the hotel application was a "terrible idea" as it was "slap bang in the middle of a number of new residential estates and just a few kilometres down the road from Zagames, now the second most lucrative pokies pub in Victoria".
According to the latest data from the VGLR, Casey gamblers lost more than $131 million on poker machines last year.