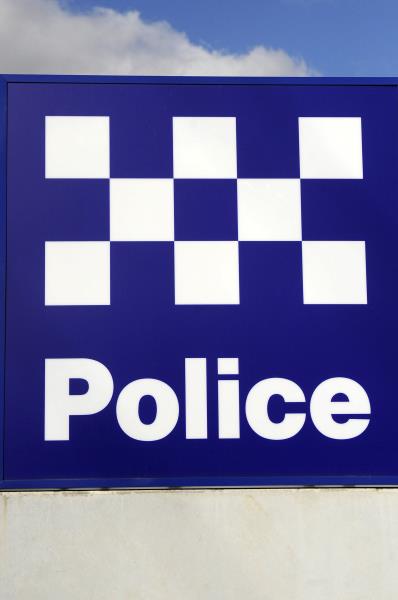 By Brendan Rees
Two men, who led police on a wild chase, have been arrested after fleeing the scene of a dumped van allegedly stolen from Narre Warren – with a firearm also recovered on Tuesday morning, 25 February.
The incident unfolded after a food delivery van was parked and left running at Fountain Gate Shopping Centre on Overland Drive when it was stolen just after 8.30am.
The bandits then dumped the van at a dead end street on Bangholme Road near Eastlink in Bangholme about 9.30am and ran from the scene, police allege.
"Police ran after two men and arrested them with the assistance of the K9 unit and Air Wing near Bangholme Road and a firearm was recovered," Victoria Police spokeswoman Leading Senior Constable Melissa Seach said.
A 21-year-old Chirnside Park man and a 31-year-old Keysborough man are currently in custody.
According to Victoria Police's Casey Eyewatch Facebook page, the stolen vehicle was fitted with a GPS device which "allowed police to begin tracking the car almost immediately" before the culprits were later found in scrub land.
"In the vehicle and near the scene police located a large amount of drugs, cash, ammunition and weapons," the post said.
Several police officers attended the scene including Highway Patrol and detectives as Worsley Road and part of Bangholme Road were blocked off.
State Emergency Service volunteers from Narre Warren and Frankston were also on scene, scouring the area for clues.
A late model white Mercedes van was seen dumped near Eastlink and a gate to a neighbouring property was also left in ruin.
Fingerprint dust residue could be seen on the van after it was examined by police – where it was found dumped next to a tree. The van appeared to have the logo 'PJ's Gourmet Express' emblazoned on the side, a bakery believed to be in Heatherton.
Neighbouring businesses in Bangholme said they weren't sure what had unfolded until they heard the police helicopter circling overhead about 9.30am.
"No one knew what was really going on. We had a couple of customers in that said the cops were fanging it around the corners and stuff like that," owner of Cafe Platz, Nicolae Tira said.
Another business employee, Maureen Reardon, said: "It wasn't anything for anyone to be alarmed about because it was over in a few minutes, it was further up the road".
Anyone with information is urged to contact Crime Stoppers on 1800 333 000.