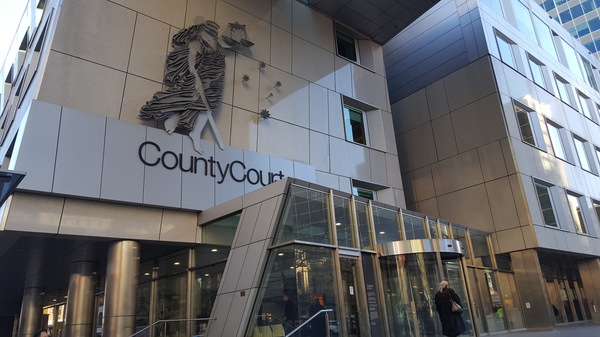 By Brendan Rees
A man who boasted about running a "one stop super shop" drug operation with his 22-year-old nephew at a Narre Warren South home has been sentenced to jail for two years.
Frank Losurdo, 50, and Dion Negrea, 23, pleaded guilty to drug trafficking during a Victorian County Court sitting on 30 June.
In his sentencing remarks, Judge Gregory Lyon said the elaborate scheme, which was believed to have run between December 31, 2018 and March 13, 2019, was "more serious than the work of a couple of street-level dealers who trafficked just to feed their own addictions".
The court heard Negrea was initially a person of interest by police for other unrelated crimes but when investigators attended his ex-partner's home in Cranbourne on Monday 13 March, 2019, they discovered the drug operation.
Negrea wasn't home but police raided the garage anyway, seizing methamphetamine and ecstasy tablets stamped with the Warner Bros. logo, the court heard.
Police officers then went to Losurdo's home in Narre Warren South and raided the property.
There, investigators seized a number of zip lock bags containing methamphetamine, MDMA caps and 132 ecstasy tablets also stamped with the Warner Bros. logo hidden in a secret compartment inside a Pepsi bottle – worth a total of more than $20,000.The court was told police also discovered scales, large quantities of empty zip lock bags, diaries and note books detailing drug tracking, and other drug paraphernalia.
A stolen Kawasaki motorbike was also seized in the raid as well as $15,531 in cash, a pistol, an extendable baton, knuckle dusters and other various stolen items.
The duo was arrested on the same day the drugs were found and interviewed by police. The court heard Losurdo initially denied ownership of the drugs or trafficking and said the cash belonged to his wife.
The court heard Losurdo, a former commercial fisherman, claimed the pistol was a "spud gun" and the stolen items had been a "gift".
Negrea, a construction worker with no prior convictions, admitted the drugs found at the Cranbourne address were his but used his uncle's house to "store things".
He also admitted to burglaries where property from these crimes had been found at Losurdo's home.
The court heard CCTV obtained from the property of drug transactions as well as encrypted messages discovered on Losurdo's phone which were "indicative of organised drug trafficking".
In sentencing, Judge Lyon said: "It is apparent you ran your operation like a store front trafficking operation.
"You were a primary shopkeeper, you were front and centre for distribution of the drugs and dealing with the customers in your trafficking operation," Judge Lyon said of Losurdo.
The court heard Negrea, who wanted to be a better role model for his son, was subjected to physical abuse by his intoxicated father and started using drugs aged 13. At 16, he dropped out of Hallam Secondary College and completed a pre-apprenticeship in mechanics at Dandenong TAFE.
Negrea was placed on a 15-month CCO with drug treatment conditions.
Losurdo, who started using drugs as a coping mechanism following the death as of his mother in 1993, will be eligible for parole in 14 months.
When sentencing Losurdo, Judge Lyon took into consideration his early plea of guilt, expression of remorse, steps in rehabilitation, time in custody, and his good pro-social network.