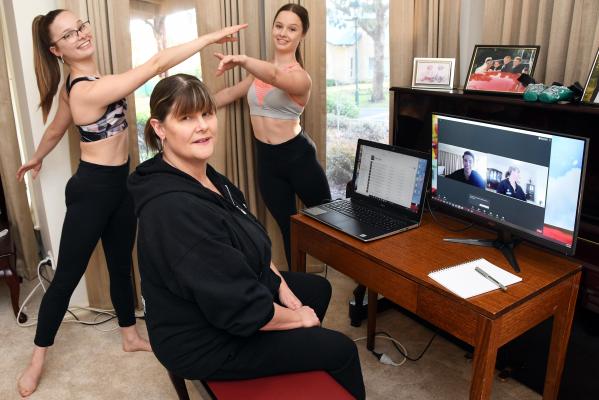 By Brendan Rees
Until March Cathy Smith's Narre Warren dance studio was thriving with about 500 to 550 students on the books. Now suddenly, like many small businesses, things have turned from "bad to worse".
Ms Smith says the impact of the coronavirus pandemic has hit hard, with 65 per cent of students having dropped off in a matter of months.
It's something out of her hands but most disappointingly, she says, is that her business model means she misses out on government support.
This is despite meeting all business obligations including tax, WorkCover, superannuation and insurances.
"I used to have employees but I changed over to the contractor model because that's the way the majority of the industry is working," Ms Smith says, who runs Cathy-Lea Dance Music and Drama Works.
"Now I regret this with the government's defining of an employing business not including those who employ contractors."
Since the first round of lockdown, Ms Smith shifted her classes online but contends this "has not worked for us".
She says many dance teachers are unable to work from home due to lack of space, families struggling financially or having limited internet.
Despite lowering fees, the drop off in enrolments has resulted with 180 to 200 students now left.
"I have got a core but it's absolutely devastated the school. Every five weeks that I've been recharging kids we keep losing kids.
"It's not the same dancing in your living room with a person through a screen that you don't know.
"I had laid off 10 staff. I've just laid off another three because they can't Zoom from home."
To make matters worse, the second lockdown has meant she can't access her studio. This is after she spent $12,000 upgrading her internet system at her studio to deliver programs in March.
"It's just going from bad to worse at the moment. We've got nothing."
Ms Smith is trying to remain positive but without government support she fears the worst. "I've been writing email for months and not getting much joy," she says, but hopes a change.org petition, which has attracted nearly 7500 signatures, will agitate for funding for the dance and performing arts studios.
Meanwhile, Gembrook Liberal MP Brad Battin is urging the State Government to re-consider its eligibility criteria in order to provide grants to dance studios – as some are "crumbling" due to the lockdown.
"Without government support very soon, scores of dance and performing arts studios across Melbourne and Mitchell Shire will be forced to close or go into bankruptcy," he said.
The State Government has been contacted for comment.