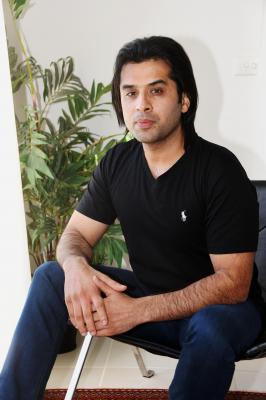 By Brendan Rees and Cam Lacadou-Wells
Afghan community leaders have hit back at Victoria's Chief Health Officer following claims that Casey's Afghan community was to blame for spreading Covid-19, saying it was "offensive" and "inappropriate".
It comes as Hallam, Clyde and Narre Warren have been identified as hotspots by the Department of Health and Human Services.
However, Victorian Chief Health Officer Professor Brett Sutton came under fire after saying on Monday 14 September that the outbreaks had occurred within Casey's Afghan community and was a "priority for engagement and a priority for testing for us".
"They do the right thing but they have some vulnerabilities in terms of where they work and how they need to work," he said, adding he had offered to speak directly to the Afghan community.
Having previously travelled to Afghanistan, he said people had a "universal motivation" to protect their families.
"I know their motivation is to get on top of this as much as anyone."
As of 14 September, the Hallam postcode had recorded 16 in the past week, and Clyde/Clyde North/Cardinia with 18 – including nine on 14 September.
There were 83 active cases in the City of Casey on 15 September.
Casey's 2020 citizen of the year and community leader Bassir Qadiri said he was disappointed by Professor Sutton's remarks, saying the Afghan community had been following all the government guidelines.
"As a community leader I express the Afghan community's disappointment at a way that they have been singled out and blamed," Mr Qadiri said, who is also chair of the Bakhtar Cultural Association.
He said Covid-19 cases could "affect anyone in the community," and it was "inappropriate to finger point a specific community".
"The Afghan community is disappointed and hurt by the statement."
Mr Qadiri said he had been working with the local MPs including Pauline Richards and Gary Maas and relevant community organisations to make sure the DHHS Covid related information "reaches out to everyone in the community".
"Afghans like their fellow Victorians citizens are doing the right thing and adhering to the current restriction applied by the government. However, no other community, Afghans or others should be blamed or to be taken responsible for the action of individuals within the wider community."
Mr Qadiri's comments were also echoed by Sadia Ali, president of the United Cultural Support Inc, who said the Casey Afghan community had been left "hurt morally and emotionally" by Professor's Sutton's comments, and urged him to apologise.
"I am personally disappointed and offended by this inappropriate act which needs to be rectified by apologising from the community," she said.
"We are aware of our ethical and moral responsibilities towards the country's laws and regulations we live in.
"Defaming the sanity and integrity of any community brings hatred and riot among the wider communities.
"We have worked hard all these years to achieve good name by all means of positive integration and collaboration, we would not allow anyone to pinpoint name not with any community, ethnicity, race or belief."
Ms Ali stressed that Professor Sutton's should have taken "appropriate steps for the resolution if he was concerned".
Bashir Keshtiar, an Afghan community leader and president of the Afghan Social Services Association of Victoria, said it was unfair to "single out" the Afghan community in Casey as the source of spreading the virus without evidence of contact-tracing proving this was the case.
"To pinpoint one particular community is a grave concern," he said. "As per information in hand we had only two new contracted cases that relates to two Afghan families but how about the rest, the remaining seven cases? And why there is not a mention of other communities or individuals and only Afghans?"
Mr Keshtiar said residents of culturally and linguistically diverse backgrounds had the same access to accurate health information as others in their own languages.
"To blame the health department that we didn't get the message or vice versa indirectly blaming the entire community for such outbreak we find it difficult to believe. The media must ensure they have their facts right and stop being subjective or biased when it comes to these type of highly sensitive issues.
"Even in these communities with language barriers surely they've got some members of their family to explain to them and they can ask this is why so far they have complied with all the rules and regulations related to Covid-19 restrictions."
He added the community "demands an explanation" as to why "specific mention" was made of the Afghan community and "on what basis?".
Melbourne's RMIT University Associate Professor of Microbiology Taghrid Istivan said the latest spike of infections in the south east was "probably" due to people ignoring self-isolation guidelines or Covid-safe directions but warned against blaming culturally diverse communities for spreading the virus due to "multiple factors that may be considered".
However, she said "exact measures and instructions on self-isolation may not be clearly translated and communicated to non-English speaking communities" and this "may lead to other members within the same family (contracting the virus)".
Professor Istivan said "clear communication is the best way to prevent the spread of the virus". "If it is within the workplace then I would say maybe the workplace arrangement and management is not taking this so seriously," she said.