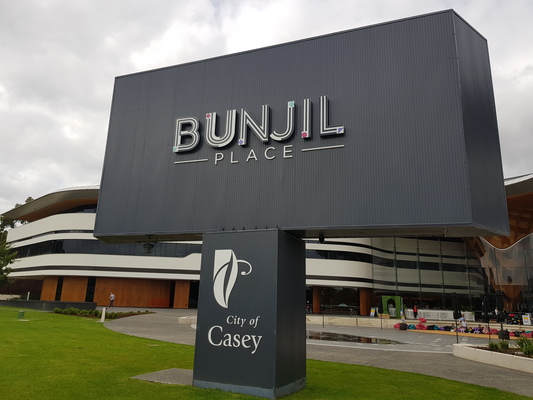 By Mitchell Clarke
More than $142 million from the Federal Budget is set to be spent on "much-needed" arterial road upgrades across Casey.
The City of Casey has welcomed the budget boost to invest $1.1 billion in Victoria's road and rail projects as part of the 2020-21 JobMaker Plan.
City of Casey Chair of Administrators Noelene Duff PSM said the investment into priority road infrastructure was "significant" for residents and commuters alike.
"We are pleased that the Australian Government has committed to funding three critical road projects that council has long been advocating to ease congestion, keep our growing traffic moving and create local jobs," Ms Duff said.
The three road projects to receive funding were around Narre Warren North Road, Hall Road and Western Port Highway.
Narre Warren North Road is set to receive an added $31 million to the State Government's $38.5 million for for duplication works between Fox Road and Belgrave Hallam Road.
"This upgrade will enhance the critical link from Cranbourne through to Narre Warren, making travel more efficient between these busy suburbs," Ms Duff explained.
Hall Road in Cranbourne West will receive $84.5m from the Federal Government as part of a $169m project to duplicate a 5.2km stretch from McCormicks Road to Cranbourne-Frankston Road, and upgrade intersections.
Meanwhile, Western Port Highway will receive $27.2m for intersection upgrades as part of a $54 million program, which is being matched by the State Government.
Ms Duff said works at Hall Road and Western Port Highway would help to alleviate congestion and improve safety and accessibility in Cranbourne West.
"We hope to see these projects fast tracked, particularly the upgrade of the dangerous Evans Road intersection, to deliver on our community's calls for enhanced safety and traffic flow," she said.
"We know that as more people call our rapidly growing city home, we see more cars and more traffic on our roads. This injection of funds will help to better connect residents to jobs, services and most importantly, their families."
City of Casey CEO Glenn Patterson said the projects would be "complemented" by other key budget initiatives like the Local Roads and Community Infrastructure program.
The program has been extended until the end of 2021.
"More than $1.6m is being allocated to eligible projects in the municipality, which will double the investment into our community through this program in 20-21," he said.
"We have a list of local shovel-ready projects to put forward for this 'use it or lose it' program which will start up some much-needed infrastructure and provide a boost to local jobs and economies during or beyond construction."