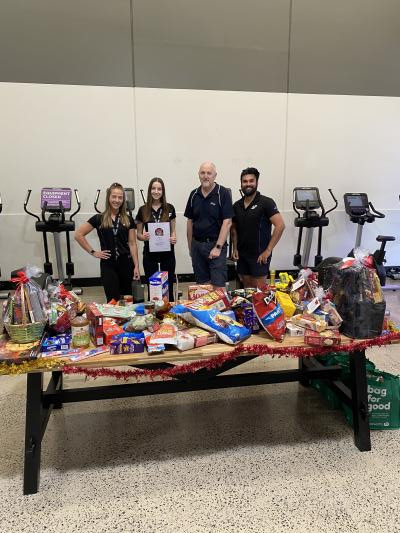 By Danielle Kutchel
Members of a Narre Warren gym have rallied around those less fortunate in their inaugural Christmas food drive.
Anytime Fitness Narre Warren ran the food drive amongst its members in support of the Salvation Army, to be delivered to those in need in the community.
Club manager Jason Maurice was stunned by his members' efforts, as the table he had set up for donations to be placed on quickly overflowed.
"It was doubling every day," he said of the pile.
Within a week, the table had burst with donations on non-perishable and festive food piling up on the floor.
On Tuesday 15 December, the hoard was picked up by the Salvation Army to be taken to their food bank.
"I didn't expect to get this much," Mr Maurice said.
"Especially with Covid, people are in financial hardship, including some of our members – yet they still spent their own money and took the time to donate. That's the most incredible part."
He added that collecting the donations was "the least we could do" as a difficult time of year.
"It means so much to us, but twice as much to the families who are receiving it," he said.
Mr Maurice said he hopes his club can do more charity events in the New Year.