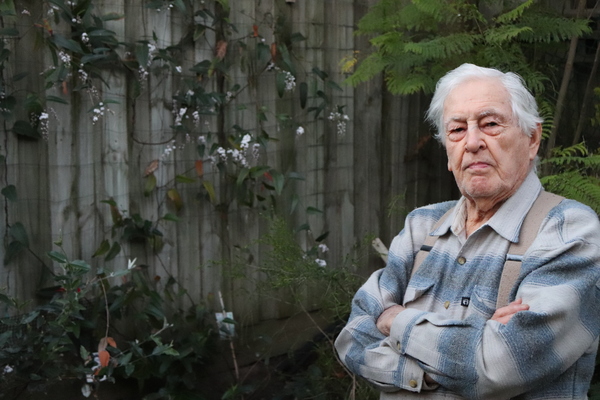 By Danielle Kutchel
As a child, Neville Hatten was part of the last family to grow up living in the Old Cheese Factory, back when it was a home for discharged soldiers like his father.
So it was only fitting for Neville to be farewelled at his beloved childhood home, amidst the gardens that his mother planted when he was a small boy.
Neville Mears Hatten passed away after a short battle with lymphoma on 24 November 2020. He is survived by his second wife, Robin, his three children by his first wife Freda, his five grandchildren and an extended circle of family and friends.
At a moving and personal service on Monday 30 November, that circle came together to remember a man with a keen sense of humour, outspoken nature, and a love of travel and family.
Family members spoke of Neville's deep affection for all kinds of music, often being moved to tears by particular pieces.
An engineer by trade, Neville's passion for building was remembered with a running list of the buildings he had a hand in shaping, including his last home with Robin in Surrey Hills.
Neville loved his family deeply and spent much time working on a family tree, tracing successive generations back through time.
He was also involved in various community organisations in their early days, including the Cranbourne Botanic Gardens.
The celebration of his life concluded with the placement of bunches of home-grown native flowers on Neville's coffin, before he was carried away from the home he loved so much and to his final resting place.