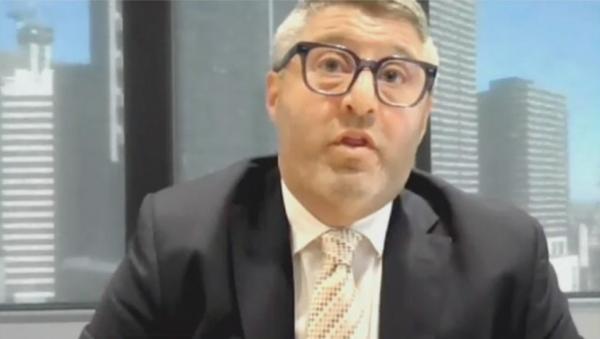 By Cam Lucadou-Wells
A property investment company director has been unable to detail any trace of a $230,000 loan allegedly repaid to him by Casey ex-mayor Sam Aziz, an IBAC inquiry has heard.
Andrew Nehme, of Action Group Australia (AGA), told the inquiry on 9 December that Mr Aziz repaid the loan in cash brought in "two or three shopping bags" to Mr Nehme's home office.
The cash was then stored entirely in his home safe, Mr Nehme told the inquiry on 9 December.
Mr Nehme and Mr Aziz have both denied the loan was a "bribe" to Mr Aziz after Casey Council sold off the Casey Lifestyle Centre site and Regency Drive offices to AGA in 2016.
IBAC claims that the loan was not repaid. IBAC's claim was denied by Mr Nehme.
The safe's cash was spent by himself and his wife on "a lot of everyday living spending" including spending money on overseas trips, Mr Nehme said.
"Did you buy yourself a Rolls Royce or something?" counsel assisting IBAC, Michael Tovey, asked.
Mr Nehme said no, but couldn't recall spending on any "traceable" large item.
"So your recollection is that all this cash was disbursed either overseas or in a way which would be totally untraceable?" Mr Tovey said.
IBAC claims it was "impossible" for Mr Aziz to repay $230,000 because he had no funds at the time.
"Although it was a loan (from) your company, it was never repaid to the company because it went into your safe in cash, and it was disbursed in a way which was impossible to corroborate… Is that where we are?" Mr Tovey said.
"Yes," Mr Nehme said.
On 29 September 2016, soon after the lifestyle centre sale's approval, Mr Nehme transferred $21,000 into Mr Aziz's then-wife's account.
Mr Nehme told the inquiry he couldn't recall the transfer until presented with the evidence by an IBAC officer the week before.
In October and November, Mr Nehme paid $230,000 in three instalments into the same account, according to an affidavit signed by Mr Nehme as part of Mr Aziz's divorce proceedings.
Mr Nehme told IBAC that he paid the alleged loan to Mr Aziz from his Nehme Group of Companies "personal account".
It was money he said was possibly owed for consulting and directors fees by Action Group – a subsidiary of a Kuwait-based firm controlled by Sheikh Mubarak Al-Sabah. From memory, he was owed more than $700,000.
It "might be possible" there were no invoices of the transfer from Action Group, Mr Nehme conceded.
"It's just the nature of the business… There's a lot of trust involved, 15 years history with (Sheik Mubarak) and his family.
"It could be just a verbal conversation between me and Sheikh probably in the office to say 'I need money'."
According to Mr Nehme's signed affidavit, he was repaid in cash withdrawn from Mr Aziz's Westpac bank account in Berwick.
Mr Tovey said it was "absolutely beyond argument" that this didn't happen.
"All the money (Mr Aziz) did take out of the bank account was used in another way".
Mr Nehme told the inquiry that he'd taken Mr Aziz "on word" that was where the funds came from.
IBAC Commissioner Robert Redlich described Mr Aziz's evidence on his dealings with Mr Nehme as "utterly irreconcilable".
Mr Aziz had told IBAC that he'd used the $230,000 to pay off a loan for dental surgery equipment, as well as share market losses and completion costs of a property development.
IBAC claims that $214,000 was instead paid on a mortgage against the Aziz family home in Moondarra Drive, Berwick, $10,000 on his then-wife's credit card and $3000 on a mortgage for a property in Officer.
Mr Aziz had initially told IBAC under oath that he lent developer John Woodman only $370,000 out of $600,000 withdrawn from his account.
Mr Redlich said on 9 December that Mr Aziz acknowledged that this was false and had given $600,000 to Mr Woodman.
The $230,000 had to come from "some other source", Mr Redlich said.