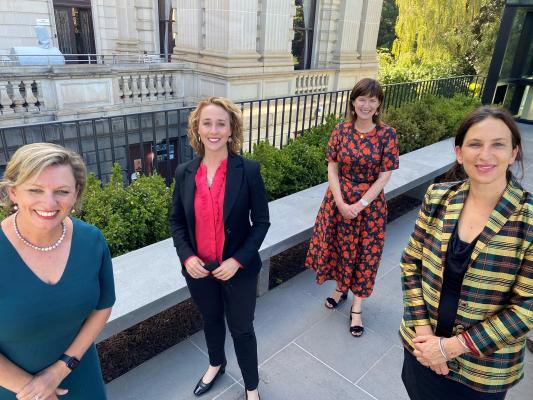 In the lead up to International Women's Day, Bass MP Jordan Crugnale has expressed her gratitude for the equality present in State Parliament.
This year's theme is 'Women in leadership: achieving an equal future in a Covid-19 world'.
Ms Crugnale said she was proud that the State Government is embracing the theme with "actions and outcomes".
"For the first time ever, our parliament has a cabinet that is 50 percent women, and their ministries range from Police, Transport Infrastructure, Employment to Agriculture and Attorney General," she said.
"Our government bench is 48 percent women. We are well on the way to our target of equal representation.
"The 2020 local council elections also saw Victoria lead the country in terms of women elected – now 44 percent of local councillors are women."
She said diversity in leadership and gender equity create "a participatory, fairer, safer and more inclusive society."
Ms Crugnale said the blueprint for gender equality in Victoria is set out in the Safe and Strong: A Victorian Gender Equality Strategy, while the Gender Equality Act 2020 addresses workplace gender equality.
"It says to everyone that girls and women, given the opportunity, can and will lead in any field. Whether it's at school, on the sporting field, an area of interest, artistically or academically, in the media, in public life.
"The strategies are in place, and there is more work to be done; the today and tomorrows are yours to embrace," she said.