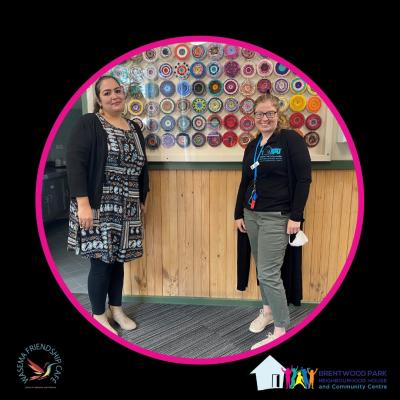 By Danielle Kutchel
All ladies are welcome at an upcoming International Women's Day event that promises to empower and inspire.
Brentwood Park WASEMA Friendship Café will host a special gathering for International Women's Day on Thursday 11 March, and women are encouraged to bring their mothers, daughters, aunts and grandmothers too.
The celebration will not only mark the special day, but will also be the first official day back on site for Brentwood Park WASEMA Friendship Cafe (BPWFC) following the Covid shutdowns.
Facilitator of BPWFC, Zoh Hasib, said the organisation wanted to start the year with a "great welcome".
"What better way to celebrate than International Women's Day! Every woman is worth celebrating and every woman deserves celebrating!" she said.
Women on the day will be treated to surprise guest speakers, as well as multicultural singing, dancing, games and henna tattoos.
A raffle will also be held, and refreshments will be provided.
"We want to get to know one another and celebrate one another – you, me and all women," Ms Hasib said.
BPWFC is a not for profit organisation established to give women a place to connect with others, make friends and feel empowered. The café provides connections and opportunities for visitors, ranging from excursions to just having another person to talk to, as well as assistance with contacting support agencies when needed.
A focus this year, Ms Hasib said, is women's mental health and encouraging women to not be afraid to reach out.
It's hoped that the International Women's Day event will create awareness out there of the café and the assistance it can provide.
The event is free to attend, however bookings are essential. It will be held at Brentwood Park Neighbourhood House on Thursday 11 March, from 10am-12pm. Participants who are unable to make it in person are able to join the event via Zoom instead.
To book, visit events.humanitix.com/brentwood-park-wasema-friendship-cafe-international-women-s-day-celebrations or visit the BPWFC Facebook page for more information.