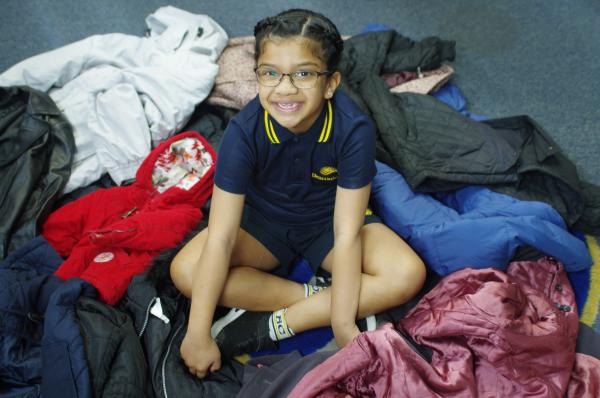 Eighty-two winter coats are on the way to local people in need thanks to the efforts of Year 2 Beaconhills College student Sahara Wickramasinghe.
Sahara decided to launch her own charity drive 18 months ago after a visit to the Melbourne CBD with her parents.
"I saw people lying down without a coat and they looked cold," she said.
After creating a poster and distributing it to family and friends, Sahara was delighted with the amount of donations she received.
"It made me feel quite impressed because I put a lot of effort into helping," Sahara said.
This week the Berwick Campus student presented her coats to Beaconhills College's head of citizenship and service, Clare Tuohy, to add to those the college is collecting as part of its Beacon of Hope Winter Coat Appeal.
They have now gone Casey North Community Information and Support Service where they will be distributed to local families.
Beaconhills College is currently running three donation drives through the Beacon of Hope programs.
Along with the Winter Coat Appeal, college families are also invited to donate footy boots and sporting equipment to the children of Milingimbi, a small Indigenous community east of Darwin.
Additionally, the Linen for Wildlife Appeal is gathering good-quality used towels to send to local animal refuges to help volunteers caring for Australian wildlife.