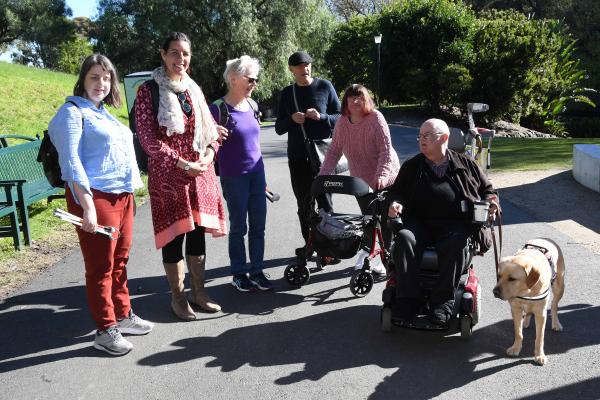 By Danielle Kutchel
Members of the blind and low vision community visited Wilson Botanic Park in Berwick to enjoy its autumn beauty.
On Friday 21 May, the group gathered for a walk organised by Blind Sports and Recreation Victoria.
The weather was perfect, with the late autumn sun warming the way.
They followed the sealed paths around the park, pausing at various plants and trees to feel and smell their boughs, bark, leaves and flowers.
Through this, members of the group were able to 'see' their surroundings.
A favourite was a soft lamb's-ear plant.
For more information about Blind Sports and Recreation visit https://www.blindsports.org.au/
Photographer STEWART CHAMBERS went along for the walk and captured these images of the day.