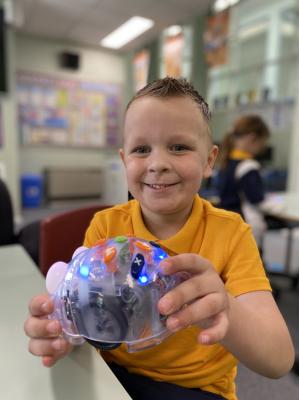 One challenge passes and another one pops up. The past 2 years have seen a virtual never-ending series of challenges come and go, though some have hung around like a bad smell for what seems to have been an eternity. Week 3 of term 4 this year promises much – some of which is most welcome, yet like so much in life, it comes with a sting. There's no such thing as a free lunch, so the saying goes.
The staggered return to school for children commences on Monday 18 October – certainly a welcome watershed moment for us all. That said, it ushers in a short, yet tough transition back to full time schooling for children, parents and school staff.
On any given day between Monday 18 October and Thursday 4 November, the following scenario will be facing us all in our primary schools. Some children in some grades will be onsite in their regular classes. Other children, in other grades – those deemed vulnerable or have parents classed as essential workers will be at school also in composite classes whilst the remainder will be at home undertaking remote learning lessons.
This will pose a logistical challenge for schools in cobbling together attendance timetables. It will be no easier for parents, particularly those with more than one child at school, juggling a shuttle service back and forth from school and supervising remote learning simultaneously at home.
With goodwill, patience and excellent communication between parents and school staff, the children will see through the bumpy return program with as little confusion as possible. That would be a great outcome as we enter the final stretch of the 2021 school year.
By the way, we are still taking enrolments – from both within and beyond our neighbourhood zone.
HENRY GROSSEK
Principal, Berwick Lodge Primary School