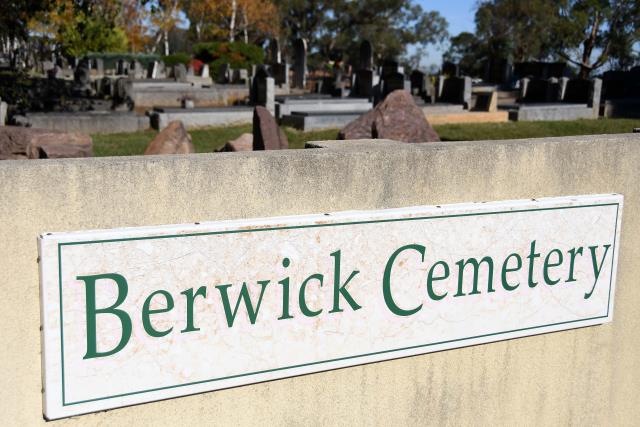 By Jamie Salter
The Berwick Cemetery is receiving a $7,000 Victorian Government grant to improve its accessibility.
Berwick and Harkaway Cemetery Trust will receive the grant as part of an almost $750,000 program.
The 2021-22 Cemetery Grants Program is delivering upgrades and maintenance to Victoria's cemeteries, ensuring spaces where Victorians reflect and remember those who have died continue to be preserved.
More than 70 Cemetery Trusts across Victoria will share in the latest round of the program's funding.
The funding will be used to install a ramp and handrails at the Berwick Cemetery, providing a much-needed upgrade to the accessibility infrastructure at the cemetery to benefit staff, visitors, and the wider community.
Eastern Victoria Member Harriet Shing MP said the grants will allow Berwick Cemetery to get a much-needed upgrade.
"It is so important that communities have access to peaceful places where they can remember and grieve loved ones," Ms Shing said.
"This funding will help to provide the infrastructure and accessibility upgrades our cemeteries need – allowing all members of our community access to a place to pay their respects to those no longer with us and to give them a meaningful way to preserve the memory of those they have lost."
The grants program provides financial support to help cemeteries, many of which are volunteer run, continue to function as peaceful and welcoming places of remembrance for the whole community.
The latest funding round will help secure the long-term future of these sites and provide them with the modern facilities expected by the community.
In total, $748,868.62 was awarded through round one of the 2021-22 Cemetery Grants Program, with applications for round two now open.