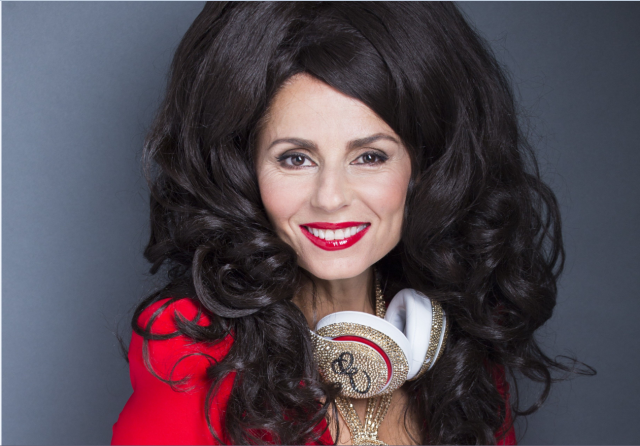 By Eleanor Wilson
Self-described as 'the people's boofhead', Acropolistic Goddess Effie Stephanidis is bringing her larger than life character, and even larger hair, to Bunjil Place next month.
On Friday July 1, Mary Coustas will bring her alter ego to the south-east for her new critically acclaimed show Hello Good Thanks, Better Out Than In.
Fresh off a successful line of shows in capital cities across the country, Better Out Than In provides an insight into Effie's experience with the Covid pandemic in a hilarious and relatable performance.
"The title of the show really reflects that we're better out of lockdown than in," Coustas said.
"Effie's a mouthpiece for the people and says it how it is.
"For her, it was difficult at the start, she speaks of the lengths she went to to try to stay safe and she talks about how difficult it was for her psychologically.
"She was not good on her own; things got really scary and really hairy."
Inviting audiences to open up about their own experiences throughout the pandemic, Coustas speaks about the silver lining of a challenging time in 2020-'21, particularly for Melburnians who endured the brunt of Covid restrictions.
"It was a really difficult time for all of us, but it is also one of the few issues we all share," she said.
"It was a really enlightening, challenging time and I think it refocused a lot of people's priorities."
She said the show, which wraps up later in July, is a chance for Effie to use the Bunjil Place audience as a confessional, spilling her guts about her experience as a newly married woman in lockdown.
"It's a good, detoxifying show that puts a lot of comedy around all of the pain points and I think right now we need a good laugh more than ever," Coustas said.
Tickets to Better Out Than In are available at bunjilplace.com.au/effie-better-out-than