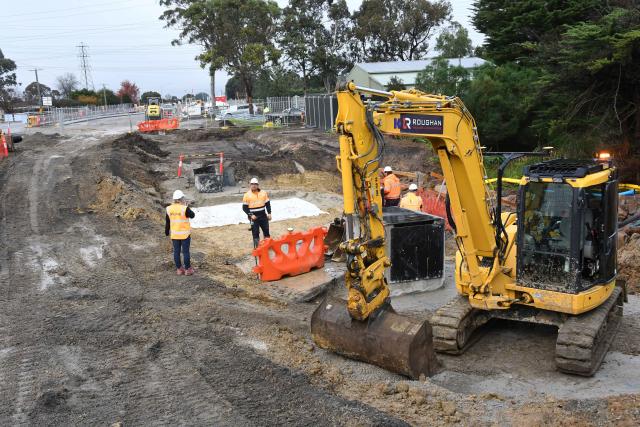 By Eleanor Wilson
Major Road Projects Victoria has released its final design for the Narre Warren North Upgrade.
On Tuesday 21 June, Narre Warren North Upgrade program director Brendan Pauwels announced design adjustments at Crawley Road, which will see the road become left-in and out only.
To access Crawley Road, motorists will now perform a U-turn at the new traffic signals 20 metres south of the road.
Mr Pauwels said crews consulted with the community to settle on the design adjustments, which will make the U-turn as close to Crawley Road as possible, without compromising safety.
"The design adjustments to the U-turn at Memorial Drive will further improve safety and access to Crawley Road," Mr Pauwels said.
Works on the Narre Warren North Upgrade began in October last year, with aims to add new lanes, walking and cycling paths and upgrade intersections to better provide for the growing number of people who use the roads each day.
In recent months, crews have already built a new shared walking and cycling path from Belgrave-Hallam Road to Heatherton Road.
Works have also begun to upgrade the Ernst Wanke Road intersection with new bus stops on the departure side of the intersection, opening up by mid-July.
Works to backfill the Troups Creek Culvert have been completed and crews have started drainage and pavement works.
Asphalting of the new northbound carriageway is due to start in early July subject to weather.
By mid-July, crews aim to have built a new bus stop and footpath on Memorial Drive, after which they will change the setup of the barriers at Ernst Wanke Road and start the second stage of upgrading the intersection.
In mid-July the new northbound lanes on Narre Warren North Road will be ready to be asphalted and crews will prepare for the traffic switch to start the reconstruction works on the existing road.
Narre Warren North MP Luke Donnellan thanked locals for their patience during the road works.
"Narre Warren Upgrade works are powering on and once complete, it will create more capacity, safer journeys and greater traffic flow," he said.
The Narre Warren North Upgrade is expected to be completed in May 2023.