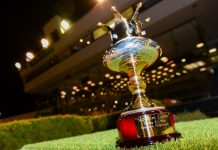 Black Opium has one paw on that elusive Group 1 title after a scintillating victory in her Sapphire Crown heat at Sandown Park last...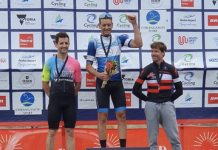 Berwick local Adrian Little enjoys the challenging and gruelling nature of racing. And, not letting anything get in his way, Adrian's steady progression in the...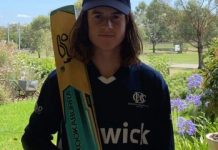 The name Jaxon Binns is destined to be up in lights. Whether it is on the football field or cricket field, the Berwick youngster is...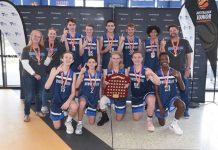 Berwick College is taking huge steps in becoming one of the more dominant basketball schools in the country. The school recently had four teams taking...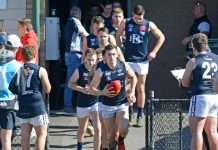 By Nick Creely The Eastern Football Netball League (EFNL) has confirmed a majority vote for the Berwick Football Club to move into the competition from...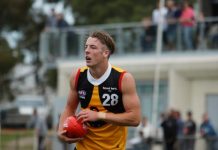 "My main goal is to go back and enjoy my footy." For Kurt Mutimer the equation is simple – enjoy footy first and the rest...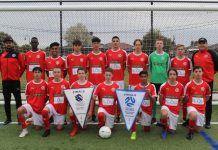 By sports editor Russell Bennett Rain, hail, or shine - the young men of the Berwick City Soccer Club under-15s converge on Sweeney Reserve from...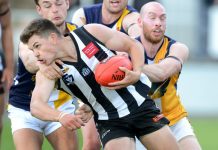 Warning: The Magpies are swooping. And with full head of steam, Narre Warren is ready to pounce on its next challenge. The Magpies advanced to its...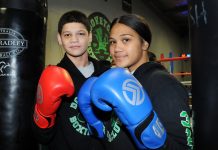 Two of Doveton Boxing Club's finest young boxers will be taking their talents across the Tasman to New Zealand next month, representing Regional Victoria...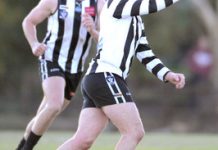 OUTER EAST FOOTBALL PREMIER DIVISION REVIEW - ROUND 7 Narre Warren is playing nowhere near its best football, but continues to hold sway at the top...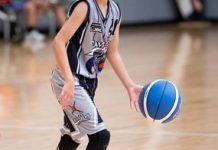 As the saying goes; the proof is in the pudding. After making substantial changes to the junior development programs at Casey Basketball Association last year,...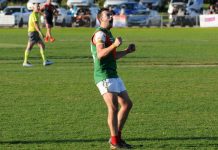 SOUTHERN FOOTBALL LEAGUE DIVISION 2 - ROUND 5 (SPILT ROUND) Another standalone fixture over the weekend pitted an unbeaten Keysborough team against the Doveton Eagles and...