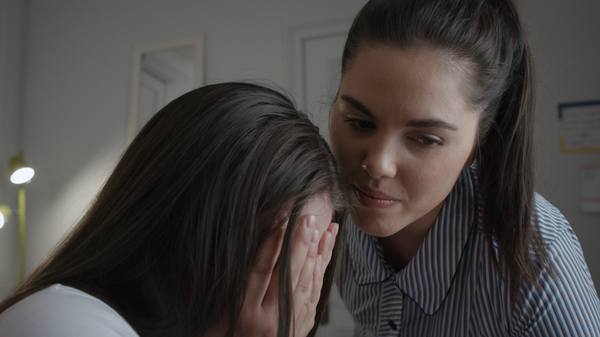 By Cam Lucadou-Wells
Berwick film-maker Damien Howard says he's not short of inspiration while locked down at home.
Due to the coronavirus pandemic, he's doing his public-prosecutions day job at home – and his scriptwriting while his three young daughters are in bed.
Listening to classical music and film soundtracks is all he needs to get in the writing groove.
"The inspiration I draw from is from my entire life, my childhood.
"I don't have trouble finding things to inspire me."
Meanwhile the former cop is busy writing up a "catalogue" of scripts, including feature films. It builds on the global success of his 2018 short-film Bully.
The work has screened across the globe including the prestigious Montana International Film Festival, Georgia Shorts Film Festival and the West End Film Festival in Brisbane.
It also scored awards from short-film website Shorted, and a semi-final placing at the Social World Film Festival in Naples.
Mr Howard, the film's writer, director and producer, was also offered an international distribution deal as well as with a short-film streaming service.
"It's got traction. It's nice that it's had some victories here and there."
Meanwhile his wife has an elaborate dressing-down routine in the home garage – a Covid-19 precaution after each nursing shift at Dandenong Hospital. Her work clothes remain outside the house.
Mr Howard says they both know the health risks, but his wife was keen to do her duty.
They were grateful that she would be accommodated offsite at the Government's expense if she was infected with Covid-19.
"We'd feel awful asking the grandparents to look after out kids because we have coronavirus.
"But who else would have been able to do it? It would be an awful situation.
"I feel we're very fortunate compared to what's happening overseas. It's a reminder of how lucky we are in this nation – including financially and with our health system."