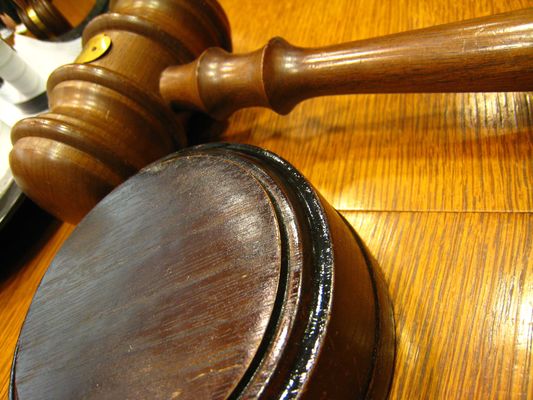 By CAM LUCADOU-WELLS
A MAN who told police he had been using a cocktail of ice, cannabis and heroin on the day of a high-speed police pursuit through Casey's suburbs has been denied bail.
Brian Kessels, 41, unemployed and staying with various friends in Dandenong and Casey, was an unacceptable risk to the community, police told a Dandenong Magistrates' Court bail hearing on 19 July.
He was accused of a spate of offences since August, including two high-speed police pursuits, thefts of a car, number plates and petrol, and a Narre Warren aggravated burglary.
In one of the alleged pursuits, police tried to intercept Kessels and a passenger allegedly driving a Commodore with false number plates on The Fairway in Hampton Park about 2.53pm in early July.
Kessels allegedly reversed his car into the police vehicle and was pursued up to 120km/h in a 60 km/h zone as he drove down Pound Road, through a Berwick residential estate and against a red light at around 60 km/h in Beaconsfield.
Police abandoned the chase at that stage due to the high danger. Kessels was arrested soon after near the car in a Dan Murphy's car park in Berwick.
In the car was a recently stolen device used for detecting underground fuel tanks.
During his police interview, Kessels said he'd used half a gram of meth and half a gram of heroin, as well as cannabis, earlier that day.
He was assessed as appearing drug impaired by police, but a blood test wasn't possible due to his heavy intravenous use, informant Detective Senior Constable Bree Jarvis of Greater Dandenong CIU told the court.
Kessels had an extensive history of drug abuse and crime – including dangerous driving, failing to stop for police, robbery and aggravated burglary priors, she told the court.
Kessels was also accused of a 150km/h-plus police pursuit in a car with stolen number plates on Monash Freeway, Hallam, on 14 December.
He escaped that day due to police abandoning the pursuit due to having to attend a critical family violence incident, Det Sen Const Jarvis said.
During the alleged aggravated burglary on 7 February about 1.50am, two children, aged 2 and 4, were asleep inside the home.
Kessels had allegedly broken in through a laundry window and was spotted by a male occupant, still awake watching TV inside the master bedroom.
The intruder allegedly said he was "Briza" and was there to see someone called "Sal".
The resident grabbed Kessels, dragged him out of the house and pinned him on the ground until police arrived.
Kessels claimed he had frequently visited the address to visit a "Sal", though he conceded the yard looked a bit different to Sal's house.
Kessels told the court he had stable accommodation, had been accepted in a CREDIT bail program and complied with parole in the past.
He told the court he needed medical attention for a drug problem and a possible cancer diagnosis.
"I just want to get back on my medication and I'll be all right."
Magistrate Julie O'Donnell said she rejected bail because of Kessels' prior history and the seriousness of the recent allegations.
Kessels will next appear at Dandenong Magistrates' Court on 23 August.