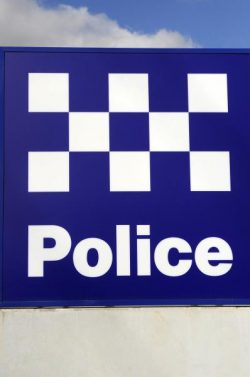 By Cam Lucadou-Wells
A Narre Warren man is facing a string of charges after allegedly throwing a beer can at police and ramming a police car while evading an intercept in Mulgrave.
The 20-year-old was observed by police driving erratically in a Magna on Princes Highway, Mulgrave about 9.50pm on 14 August.
He then evaded police attempts to intercept him and threw the can at the police vehicle.
A police officer received a minor injury when the Magna allegedly side-swiped a police car stopped in the Magna's path on a service slip road on the highway.
The vehicle was again spotted travelling in erratic fashion and entering a take-away drive-through at Springvale Junction about 10.10pm, police say.
When police tried to speak to the driver, he allegedly tried to drive off and struck part of the food outlet and a stationary car.
The man is expected to be charged with offences including evading police, dangerous driving, reckless conduct endangering a person, assaulting police and possessing cannabis.
He is also expected to be charged with refusing a breath test, handling stolen goods and discharging a beer can.