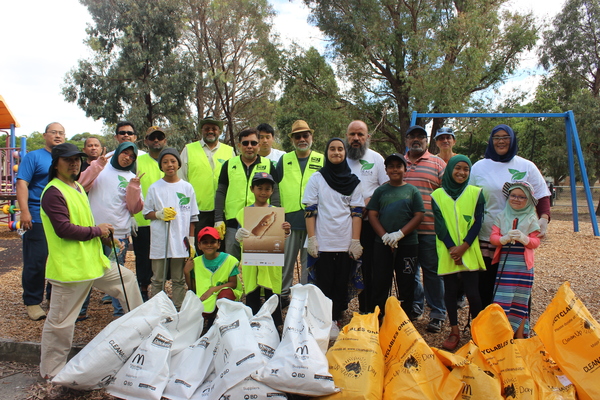 About 30 volunteers from a Muslim congregation have got their hands dirty by collecting litter around Timbarra Community Hall, Berwick – but that's just the start of their list of good deeds.
The Islamic Education & Awareness of Casey Association (IEACA), which uses the hall for Friday prayers, hosted the Clean Up Australia Day event on 4 March.
Spokesman James Randall said the not-for-profit association aimed to provide guidance and education for its young people in Casey.
As well as clean-ups, the group gives talks on parenting and civic responsibilities, as well as counselling for individuals in strife.
It also builds social cohesion with community barbecues and family days, donates to the needy.
The association has further plans to provide services such as transport for house-bound people and food for homeless people.
The congregation forged friendly ties with neighbours, Mr Randall said – despite the building being adorned with a sticker from the "anti-Muslim far-right" Fortitude political party.