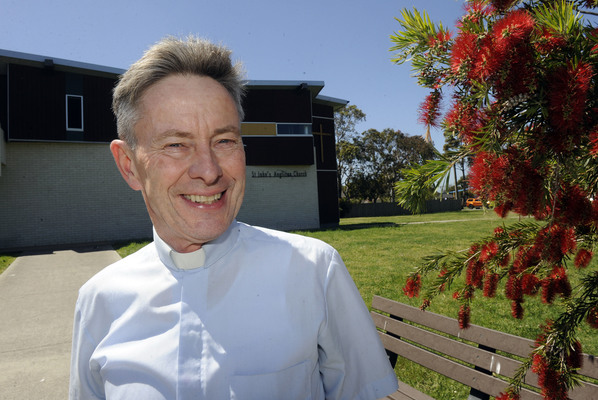 With Reverend David Powys of St John's Anglican Church, Cranbourne
How long have you been with St John's Anglican church and what have been some of your goals with the community? I will have been at St John's for ten years just before Christmas this year, but plan to finish in the middle of next year, when I shall be 65. One of my goals has been to build St John's in terms of attendances and in terms of its cross-cultural diversity, and this has been wonderfully achieved.
What was your most memorable moment? This would be the Christmas services in 2013, when we used our wonderful new church and education centre facilities for the first time.
What is something people don't know about you? I can wiggle my ears.
What is your favourite movie? Picnic at Hanging Rock
If you were PM for a day, what would you do? Be very sorry for myself, ask everyone to pray hard, and do what I thought was right rather than what the polls told me would get me re-elected.
At school I……I couldn't wait to leave. If the question is "At school I couldn't wait to leave because …", my answer would be I wanted to be in charge of my own time and activities
Favourite holiday spot in Australia? Noosa Heads
Where did you grow up as a child? Tanganyika (E Africa) then Brighton Victoria.
What's your favourite book? The Bible (it really is fascinating – the more you study it the more there is to discover)
Best concert you have been to? It would have to be one of the MSO concerts at Hamer Hall, and I hope that the MSO will start coming to Bunjil Place soon.