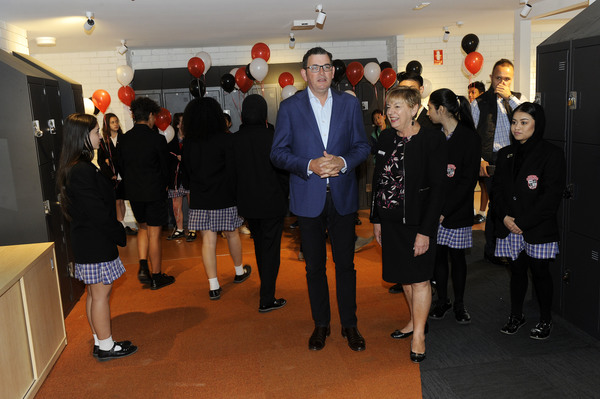 By Cam Ludadou-Wells
Premier Daniel Andrews has defended a donation and a lunch with controversial property developer John Woodman.
Mr Andrews said the $2500 donation to his 2002 state election campaign was "declared as it should have been at the time – 17 years ago."
He said the lunch at the high-end restaurant Flower Drum with Mr Woodman in 2017 was "principally" about sponsoring a charity golf day.
"He's never raised active planning matters with me otherwise I would have stood up and left."
Opposition leader Michael O'Brien said it was "hard to believe the subject didn't come up".
The Sandhurst Club "Golf for Cribs" Premier's Monash Children's Hospital Golf Day on 17 November, 2017 was sponsored by Mr Woodman's company Watsons.
It raised "in the order of $400,000" for Monash Children's, Mr Andrews said.
Mr Andrews, who had roundly attacked former opposition leader Matthew Guy over the 'lobster with a mobster' affair, said he wasn't aware of Mr Woodman's link to an alleged Mafia figure at the time of the lunch.
He denied Mr Woodman's involvement and donations to Labor had a part in a 2018 election promise to duplicate Hall Road, Cranbourne West.
Mr Woodman had been pressing for the acceleration of the H3 intersection and Hall Road upgrade.
Mr Andrews said the decision was based on traffic volumes, accident data and population growth.