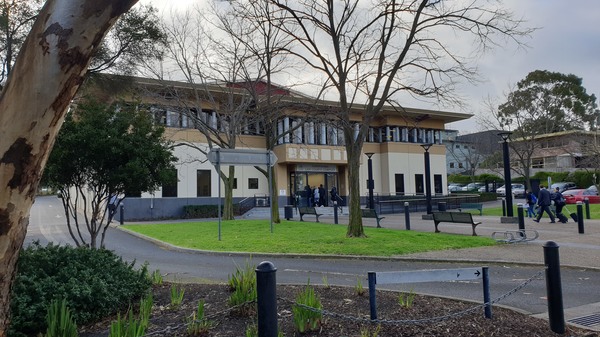 By Cam Lucadou-Wells
A Clyde North man accused of two aggravated burglaries in which he threatened residents with weapons has been refused bail.
Rawlin Laile, 26, was said to have been on a bail curfew at the time when he allegedly broke into two family homes in Berwick and Narre Warren South on 19 January.
The father-of-two allegedly disturbed occupants, and threatened them with weapons such as a hammer, police told Dandenong Magistrates' Court on 21 January.
Laile was accused of stealing a motorcycle helmet and gloves, hand tools and a motorbike from a home garage in Berwick about 2am on 19 January.
A male resident chased Laile, who had rolled the motorbike down the driveway and then fled on foot on Albrecht Avenue and Chirnside Road, the court heard.
Laile threatened his pursuer with an unknown weapon, believed to be like a pole, according to police.
Nearby, police allegedly found a backpack with some of the stolen items as well as a record of a police interview and other documents in Laile's name.
Police told the court that the victim's description of the intruder, including forearm tattoos, matched Laile.
In the second burglary in Narre Warren South, Laile allegedly broke into a garage while a couple and their young children were home about 9am.
A man living at the house confronted Laile, screaming at him to leave.
Laile aggressively wielded a hammer that he'd allegedly stolen from the garage, police told the court.
According to police, Laile could be clearly identified on the home's CCTV footage.
Laile told a police interview that he'd been sleeping outside Trios Sports Club using his backpack as a pillow at the time of the burglaries, the court heard.
He woke up the next day to find his bag and shoes were stolen, he allegedly told police.
He said he then walked to a Clyde North home, where he slept until 11am.
In opposing bail, police argued Laile's serious alleged offending while on bail was "causing unrest in the community".
Laile, who represented himself in court, said that he could prove he was at a family member's home at the time.
He argued that the burglar featured on the home CCTV was "clearly … not me".
Magistrate Costas Kilias said Laile failed to meet the 'exceptional circumstances' test for bail.
The police case against Laile was "strong", the allegations "serious", he said.
Laile was remanded to appear at Dandenong Magistrates' Court for a lawyer-represented bail hearing on 11 February.