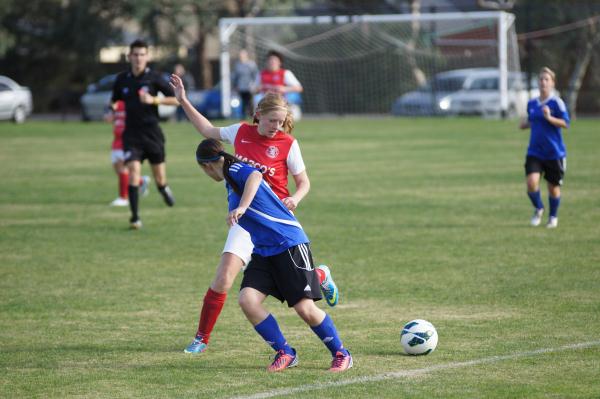 By JARROD POTTER
BERWICK City took the points against University of Melbourne, but coach Tony Rafferty wasn't thrilled with his side's 'scrappy' 1-0 Women's State League 1 win.
The go-ahead goal came in the first half as Shannon Stroud found herself unmarked for a free strike after a Sharnae Groenmeyer free-kick was deflected.
Berwick wasn't able to generate any more scoreboard advantage and had to defend against the"Bit disappointed with our play, but we finished off with the great goal from Shannon after the free kick from Sharnae," Rafferty said.
"It was a scrappy game, and we didn't come into our passages of play that we're fairly good at, until late in the second half when we got a little bit of momentum and got some control of the ball."
Top marks from the coach went to his goalkeeper, Erin Hudson, keeping Berwick City in the match with a number of great deflections and saves.
Erin, our keeper, kept us in the match," Rafferty said.
"With any other keeper, they would've had a draw."
Berwick City after the Queen's Birthday weekend bye will face Booroondara.
Time played against the Casey Comets in their Women's Premier League clash with Bundoora – conceding the last goal in the 94th minute in a 3-4 loss.
Brittany Dudley-Smith scored a double and Annie Remman picked up the other goal, with Casey coach Ian Williamson ruing the one that got away.
"We played very, very well in the first half – we were one up, then we gave a silly goal away," Williamson said.
"The second half we came out and we weren't switched on – and they got two quick goals against us, and our defence was leaky.
"We're just not getting any luck at the moment, but we're getting there.
"Mixing it up a bit – got to change a few things coming up."
Fifth-placed Casey faces Sandringham after the bye at home on 16 June.