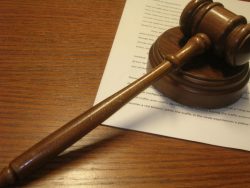 By Cam Lucadou-Wells
A Melbourne-wide fruit and florist business, with stores in Fountain Gate, Parkmore and Dandenong shopping centres, are set to face court over allegedly underpaying two workers a combined total of more than $130,000.
A & S Wholesale Fruit and Vegetables, as well as its director Stephen Fanous and operations manager Etherah Louli, are also accused of providing false records to the Fair Work Ombudsman.
The FWO alleges that A & S underpaid a manager $114,977 over nearly three years at its Chirnside Shopping Centre store.
The manager, from a non-English speaking background, was underpaid for his entire 130 hours of work per fortnight, including $10 cash in hand per hour for his overtime.
A florist was also allegedly underpaid for her work at the business's Fountain Gate, Parkmore and Dandenong stores.
The FWO stated it was unable to calculate the underpayments for a 17-year-old worker due to the business's "non-compliant record-keeping".
Fair Work Ombudsman Natalie James said toll records from work vehicles were used to calculate the manager's work schedules and alleged underpayments.
"We take matters very seriously when we come across examples of employers falsifying records or failing to keep required records which compromise our ability to determine a worker's entitlements.
"We know that younger workers and workers from migrant backgrounds can be more vulnerable in the workplace as they are often reluctant to make complaints and may not be aware of their rights."
The matter is listed for a directions hearing in the Federal Circuit Court, Melbourne on 3 August.
The FWO seeks penalties against the company, Mr Fanous and Ms Louli, as well as rectification of nearly $133,000 of underpaid wages.
A & S Wholesale Fruit and Vegetables was in the news in October 2015 denying claims of a former manager of "appalling" food safety and hygiene standards at its Fountain Gate outlet.
At the time, the business claimed its hygiene was given the all-clear by a subsequent City of Casey inspection.
Star News has attempted to make contact with A & S Wholesale.