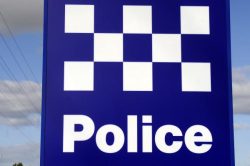 Police have charged a man following an alleged altercation and collision in Berwick earlier this month.
Emergency services were called to Beldale Court where an injured man was found lying on the road near a shopping centre about 10.20pm on Saturday 15 October.
The man received serious injuries to his head and upper body and was taken to hospital in a life-threatening condition.
The 48-year-old is now in a critical but stable condition.
Detectives have charged a 30-year-old man from Berwick with negligently causing serious injury, recklessly causing serious injury, dangerous driving causing serious injury, reckless conduct endangering life, driving in a manner dangerous, theft of a motor vehicle, theft, and obtaining property by deception.
The man was remanded in custody to appear at the Dandenong Magistrates' Court.
A 29-year-old Carrum woman was also charged with obtaining property by deception and bailed to appear at Moorabbin Magistrates' Court on 11 December.