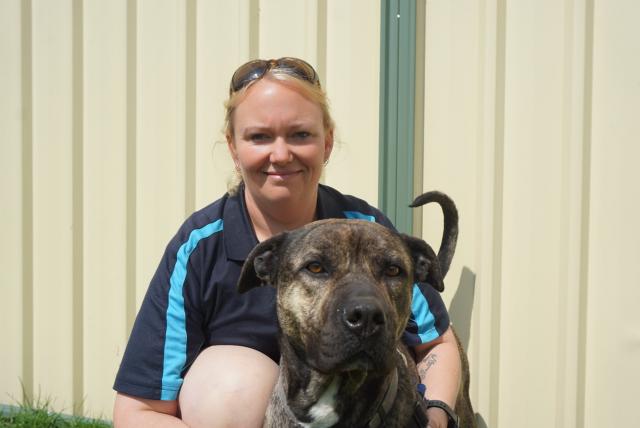 By Violet Li
The Lost Dogs' Home Cranbourne is appealing to the community to help rehome more than 30 dogs.
Service delivery team leader Sally Laity said the shelter had been in an unprecedented position amid the cost-of-living crisis.
"Throughout the Covid, people have been breeding a large number of dogs because you were able to sell puppies for a lot of money," she said.
"After the Covid, people just aren't that keen.
"We take a lot of calls each day for people who want to surrender their dogs and maybe can't keep them anymore."
Ms Laity said the Cranbourne shelter was a small one and their North Melbourne branch was bigger with around 100 dogs waiting for adoption.
"I've been working here for 18 years now, and I don't think I've ever seen it like this, and it [adoption] is taking a long time too," she said.
"Some of our dogs have been available for adoption for very long. One of them has been in our care since March this year."
Though dealing with a large area and covering six different councils, the number of animals going back to the community has not been high, according to Ms Laity.
"We've also got an extensive foster program, so that's another way that people can help. If you're not in a position to be able to adopt, you can foster a dog or a cat or kittens," she suggested.
"So a lot of us [staff] do foster care as well. I've got foster kittens at home. So we do a little bit of everything."
All of the animals in the Lost Dogs' Home Cranbourne are available for immediate adoption, desexed, vaccinated and worm treated.
"You don't need to make an appointment. Just pop down between our opening hours," Ms Laity said.
"If you want to adopt a dog, you need to bring any children in your home and any other dogs in your home in with you.
"The expectation is if you fall in love with a dog, you take it home on the day."
To know more about the dogs, visit dogshome.com/dog-adoption/adopt-a-dog