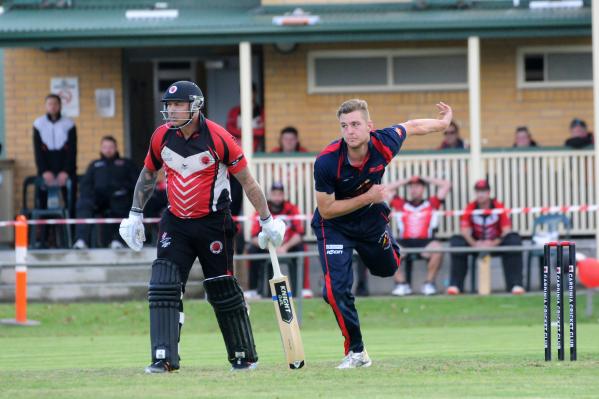 By Nick Creely
The local cricket season is looking at a potential mid to late November start after the Victorian Government released its roadmap out of Covid-19 lockdowns.
Premier Daniel Andrews announced on Sunday several key dates – based off vaccination targets and projections – that related to the return of community sport and hopefully an uninterrupted summer in both Metropolitan Melbourne and Regional Victoria
Step 1 from 26 September – based off an 80 per cent first dose rate – will see certain recreation and outdoor activities return with the same limits on picnics, such as social basketball, golf, tennis, cricket and other outdoor activities.
However, the major shift comes from 26 October, with the caveat that 70 per cent of over 16s have received a double-dose of the Covid-19 vaccine, which will see outdoor community sport permitted for training only, and only the minimum number required. Changing rooms will remain closed.
But competition will not be permitted until at least 5 November, in which Metropolitan Melbourne and Regional Victoria will align under the National Plan that will see 80 per cent of over 16s fully vaccinated.
Physical recreation and community sport will return for the fully vaccinated, 150 indoors and 500 outdoors.
This paves the way for a potential season start for possibly 13 November for most local competitions, similar to that of last season, while the Premier Cricket season – based off Cricket Victoria's schedule – could begin the weekend after, with clubs in Premier Cricket requiring at least a three-week block of training before a start.
West Gippsland Cricket Association president Rob Hansen told the Gazette that the association was keen on getting the season up and going as soon as possible, with the hopes that the season could start even sooner.
"We've just got to confirm, and consult our senior cricket committee and put the icing on the cake (for a season start date)," he said.
"It's welcome news, but its not at the same time – we're resigned to losing some of the season, but it looks like we'll get in 16 weeks if we're lucky out of 21.
"If people are happy to do that, then we'll do that. 6 or 13 November is most likely at this stage.
"We'll wait for guidance from Cricket Victoria, they'll have a return to play plan and they'll work it out. We're in constant communication, and we'll try and keep people informed."
It is expected that the entire season will once again be played in a one-day format, however Hansen said the association and the clubs were keen on playing some two-day cricket if possible.
"Back to last year, it was about the same time as last year and we're intent on playing some two-day games," he said.
"We need play four two-day games to justify a two-day finals series.
"If we can't, we'll revert to one-day cricket but the strong feeling from clubs is we'd like to play two-day cricket. We're happy to give that a go, but some things need to go our way.
"We'll start with one-dayers and then we're hopeful of playing red-ball cricket – we could look at a Saturday/Sunday game if the clubs are wanting to, but we have a bit of work to do."
Cricket Victoria is currently in talks with the State Government about what cricket could look like at all the levels, with announcements expected in the coming days, with local associations such as the WGCA, DDCA, MPCA, VSDCA and the WDCA then expected to make decisions on starting dates.