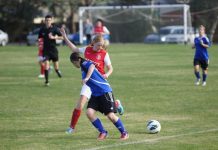 By JARROD POTTER BERWICK City took the points against University of Melbourne, but coach Tony Rafferty wasn't thrilled with his side's 'scrappy' 1-0 Women's State...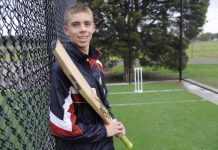 By JARROD POTTER FROM South Belgrave to Sri Lanka and across to England - Liam Hunt's cricket is helping him jet-set this year. Hunt, 14, from...
By JARROD POTTER TRAVEL woes beset the Casey Cavaliers in round 11 BIG V action - with the Cavaliers women downed by the Werribee Devils...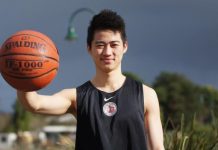 By JARROD POTTER FINALISING a dream, Berwick basketballer Dwayne Chong put pen to paper to play college basketball overseas - signing with Lakehead University in...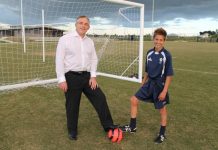 By BRIDGET SCOTT LAST year, former Berwick resident Brady Quinn received a Local Sporting Champions grant and Holt MP Anthony Byrne is encouraging others to...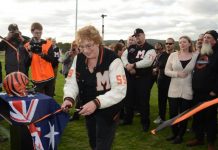 By RUSSELL BENNETT THE Berwick Miners lost their 'Rivalry Bowl' gridiron clash to arch rivals the Croydon Rangers on Saturday, but the result did little...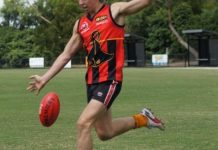 By JARROD POTTER TAKING different paths into the Vic Country guernsey are Devon Meadows midfielder James Harmes and Cranbourne forward/midfielder Clay McCartney. Harmes, 17, from Devon...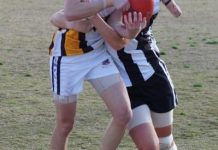 By JARROD POTTER IT HASN'T quite sunk in yet for Bianca Jakobsson that she's now an AFL footballer. Jakobsson, 20, Berwick rising star and former Cranbourne...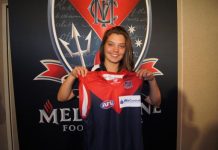 By JARROD POTTER LUCKY number 13. For the usual number one footballer in the south east, who prefers to wear number two, 13 is a new...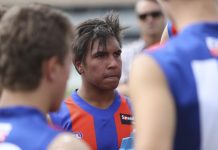 By JARROD POTTER OAKLEIGH Chargers captain Jay Kennedy-Harris is set to represent Victoria Metro at the AFL under-18 national championships. Kennedy-Harris, 18, from Endeavour Hills, was...
By JARROD POTTER BACK on the winner's list after a horror last month, the Casey Cavaliers men claimed a crucial 69-56 win. All square at half...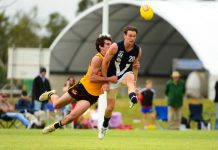 By JARROD POTTER HONOUR and pride are two words that sum up Evan Panozza's football and ideals he took into his state-level debut for Victoria. Panozza,...