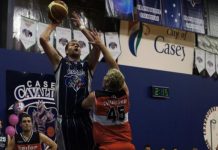 By JARROD POTTER HOW quickly tides can turn. Four weeks ago the Cavaliers men were flying - atop the ladder, clamping down on defence and chipping...
By RUSSELL BENNETT CURRENTLY sitting ninth on the State League 2 South-East soccer ladder, Doveton will need a significant turnaround in form if the side...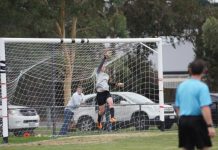 By JARROD POTTER BERWICK City women's soccer team overcame the loss of starting keeper Erin Hudson and two early opposition goals to rouse a 3-2...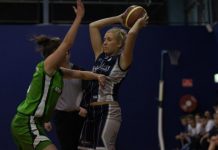 By JARROD POTTER SUSPENSEFUL was the only word needed to describe the Casey Cavaliers come-from-behind overtime win against the Warrnambool Mermaids 54-51. Down by nine heading...
By JARROD POTTER A NOBLE cause gained the support of the City of Casey's premier basketball club this week with the Casey Cavaliers going pink...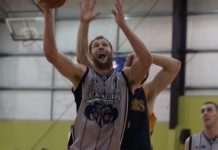 By JARROD POTTER CEDING top billing in Big V Division 2, the Casey Cavaliers men slumped in the last quarter against the surging Pakenham Warriors...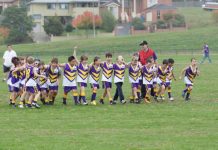 By JARROD POTTER TIMBARRA Reserve opened on Sunday morning to the joy of all Timbarra Tornados footballers. Grey skies and a howling wind couldn't stop the...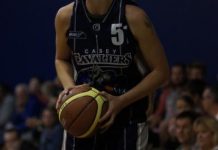 By JARROD POTTER CASEY men couldn't curtail Mornington - conceding their highest opposition score of the Big V basketball season so far as the Breakers...
By JARROD POTTER FACING last season's premiers, the Casey Comets failed to perform to their potential in a 1-3 loss on Friday night. In their round...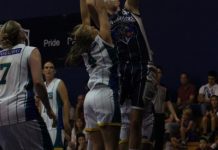 By JARROD POTTER CAVALIERS' men continue to push ahead in their pursuit of a Big V Championship while the women struggled to put away Coburg...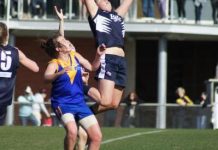 By JARROD POTTER SIX players from the South East Juniors football league will represent Victoria Metro at the AFL Youth Girls National Championships, held in...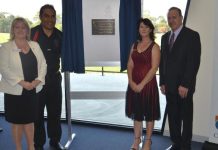 By BRIDGET SCOTT THE opening of a first class facility provided a new addition to Cranbourne's sporting arena, Casey Fields. The Casey Field's Rugby League Pavilion...