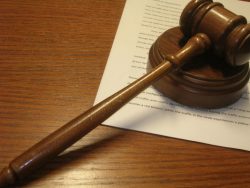 By Cam Lucadou-Wells
A Narre Warren man has been jailed after claiming an illegal hydroponic crop of 44 cannabis plants with an electrical bypass was solely for his personal use.
Michael Thompson, 41, was convicted of trafficking, cultivating cannabis, theft of electricity and being a prohibited person with a loaded pistol, at Dandenong Magistrates' Court on 31 July.
In sentencing, Jack Vandersteen said Thompson's criminal history had a "degree of logic" to it, noting the accused sought pain management for chronic back pain from a workplace injury.
However he didn't accept Thompson's claims that the plants were for personal use only.
The unweighed plants were "healthy", "bushy" and "stocky" with "a lot of head on them" as was typical of commercially-grown crops, Mr Vandersteen said.
Each plant could possibly yield up to 300 grams of cannabis, he said.
Mr Vandersteen was also concerned about the high prevalence of firearms in the community.
He ordered the forfeiture of the plants, pistol and ammunition, as well as that Thompson yield a DNA sample to police.
Corrections staff had assessed Thompson as a medium risk of re-offending due to his previous similar crimes.
Thompson was jailed for 90 days followed by an 18-month community corrections order, including mental health and drug treatment.