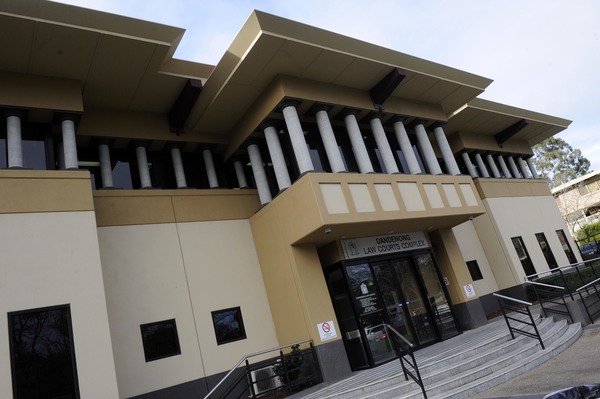 By Cam Lucadou-Wells
A Hampton Park alleged ice addict has been charged with burglaries and handling more than $250,000 of stolen goods including a Christmas display reindeer at a Clyde shopping centre.
Jovan Culibrk, 21, was bailed on strict conditions at Dandenong Magistrates' Court on 19 February after spending 48 days 'detoxing' in remand custody.
He will face a filing hearing on 1 March for the 53 charges to be heard at a higher court.
Culibrk was on bail and a community corrections order when he allegedly grabbed the Christmas reindeer from outside Coles and drove away with it in the back of a ute on 11 December.
After CCTV footage of the incident was posted on Facebook, the reindeer was found in parts wrapped in a blanket outside a Cranbourne retirement village, informant Sergeant Chris Marlowe told the court.
The alleged theft occurred three days after Culibrk's residence was raided by police on 8 December, police alleged.
Stolen property was allegedly seized by police from the residence and another property in Cranbourne North – both owned by older brother and co-accused Dejan Culibrk, the court was told.
The items were sourced from numerous burglaries from homes and building sites, including a $63,300 burglary at Lyndhurst between 5-7 December.
After the raid, Culibrk was arrested and bailed at Cranbourne police station on 8 December.
While on bail, he allegedly took part in further burglaries and handled stolen goods totalling more than $60,000 including two stolen vehicles and the Christmas reindeer.
One of the stolen cars was recovered burnt out in Cemetery Road, Cranbourne on 2 January.
Culibrk and his brother were arrested and charged with arson and property offences that day after being chased on foot in a Braeside industrial estate.
"The accused has shown a complete disregard for the bail that he entered with police," Sgt Marlowe told the court.
Culibrk was believed to be a drug addict, using about 1 gram of ice a day, according to a police summary.
A defence lawyer argued that Culibrk – being one of four co-accused – may have several charges dropped.
If released on CREDIT bail, Culibrk would receive "some very good supports" for his drug and gambling issues from the CISP program, the lawyer said.
"He does have a need for rehabilitation and he is willing to engage in that."
Magistrate Pauline Spencer was satisfied that cause for bail was shown and Culibrk was not an unacceptable risk of reoffending.
Ms Spencer noted Culibrk's young age, his limited criminal history, likely trial delays and that he hadn't previously been in custody.
She was concerned Culibrk had not engaged in drug treatment while on a CCO.
"Now you've detoxed, I'm confident you now have a clearer head."
Culibrk's bail conditions include residing at a "stable" Frankston address, reporting to police twice a week and sticking to a night curfew.
He was also ordered not to attend gambling venues, use illicit drugs or associate with his brother – who was in custody.
"If you don't follow these (bail conditions) to the letter, you will be back in custody," Ms Spencer told him.
Culibrk appears at a filing hearing at Melbourne Magistrates' Court on 1 March.